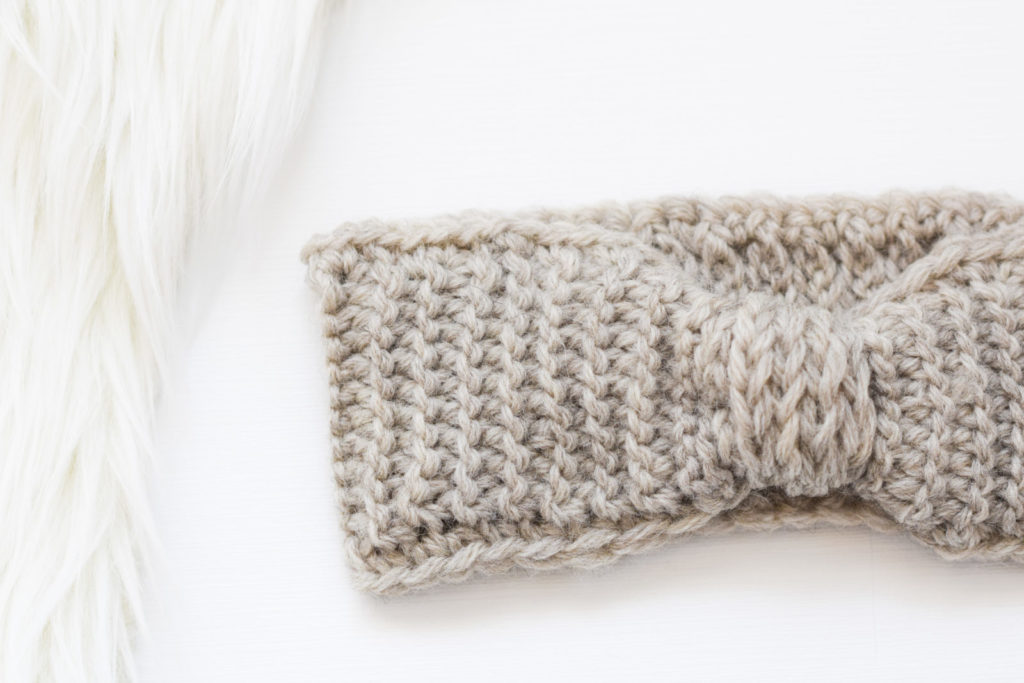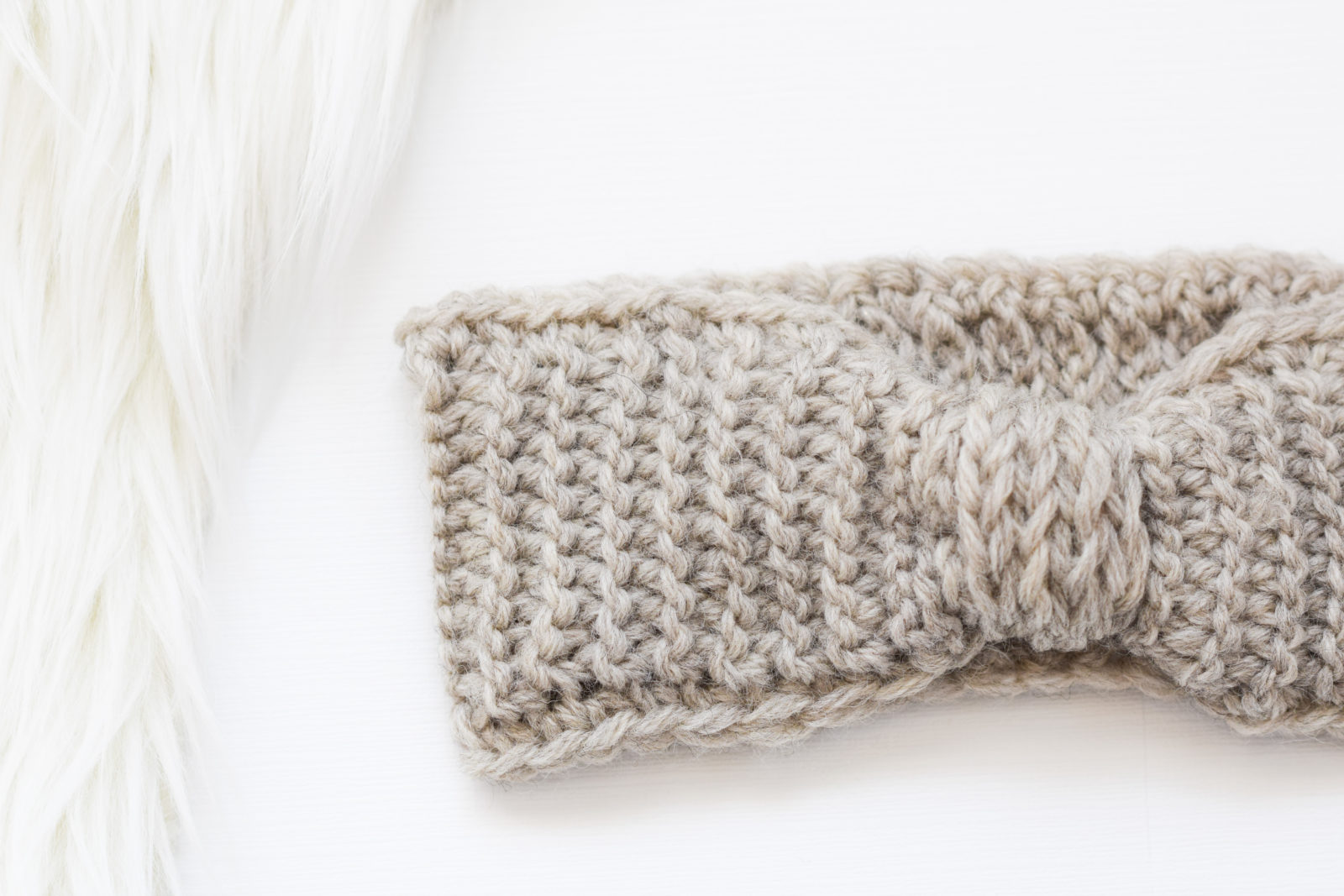 Hi friends! I love the look of the crocheted purl slip stitch so I thought I'd make a headband using it last week.?Today I'd like to?show you how?it's done. __ ?This headband almost looks knit and I think it's a great option for spring and summer as it's pretty lightweight. ?By using super simple slip stitches and some single crochet, this headband works up easily. ?It does take a bit more time than many of my fast and furious projects and patterns, but it's still relatively quick to make. ?The other feature that I love about the fabric is that it's super duper stretchy. Headbands must be comfy, and stretchy fabric is a necessity.?__I've included a few pictures of the headband making process below . ?Also, if you've never worked this stitch before, you might want to check out my YouTube video that shows you exactly how it's done HERE: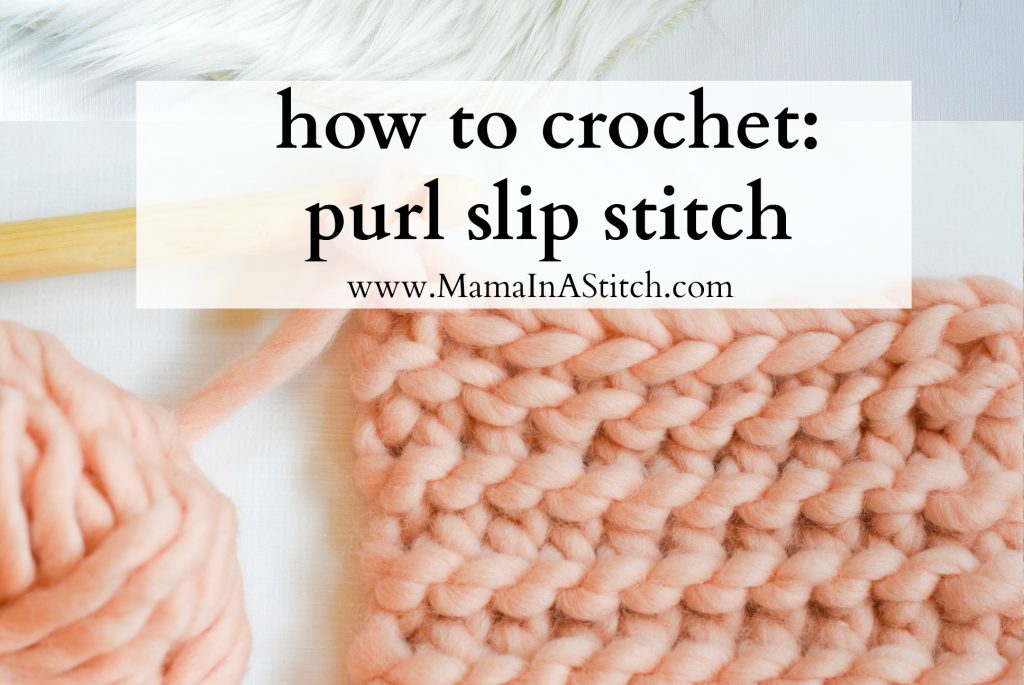 MY LATEST VIDEOSThis stitch is so pretty, but you do need to be careful to count your stitches as it's really easy to miss the last stitch of the row. I frogged my headband once because I noticed that it was getting smaller as I worked. Ha! Once I started counting my rows, it was smooth sailing. I also noticed that my tension became a bit tighter as I made the headband. ?I actually blocked it ( do people ever block headbands?! ) just to make it perfect once it was done. ?I just want you to keep those tips in mind as you crochet!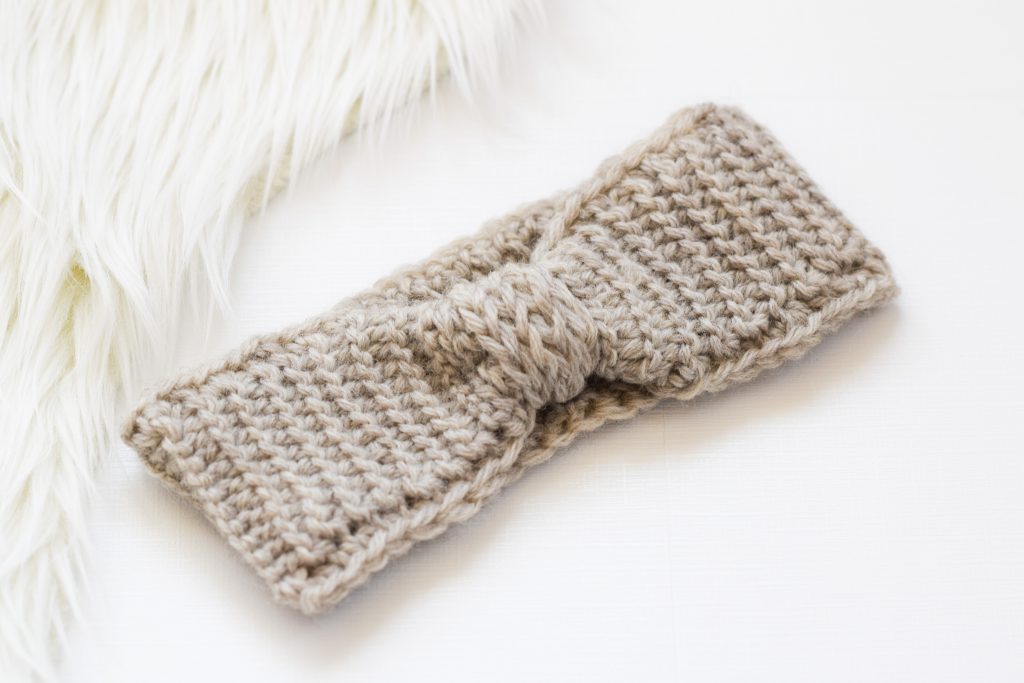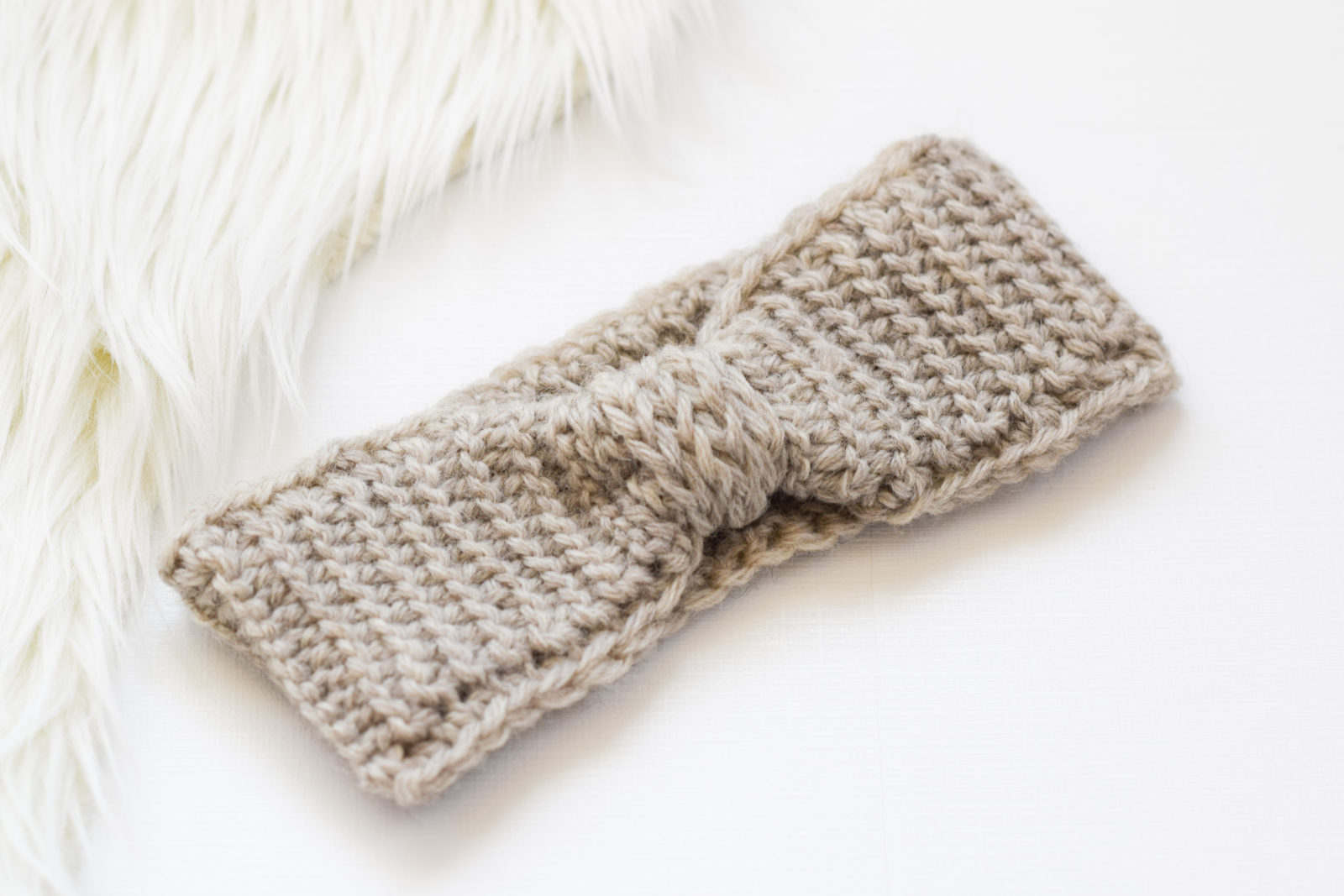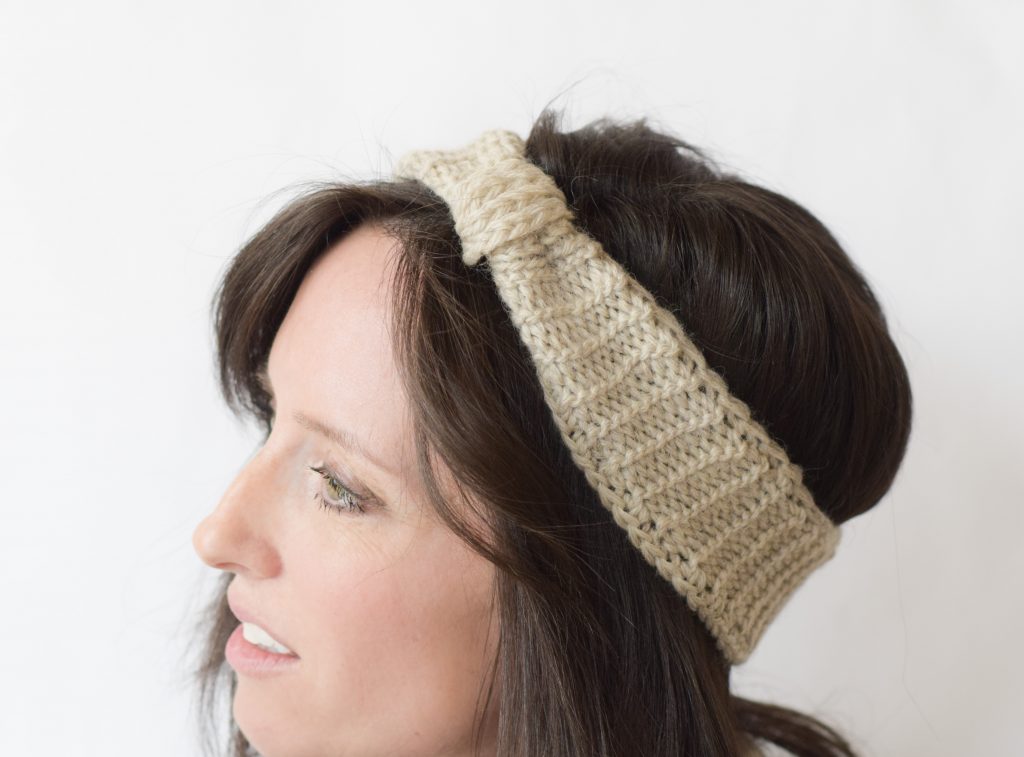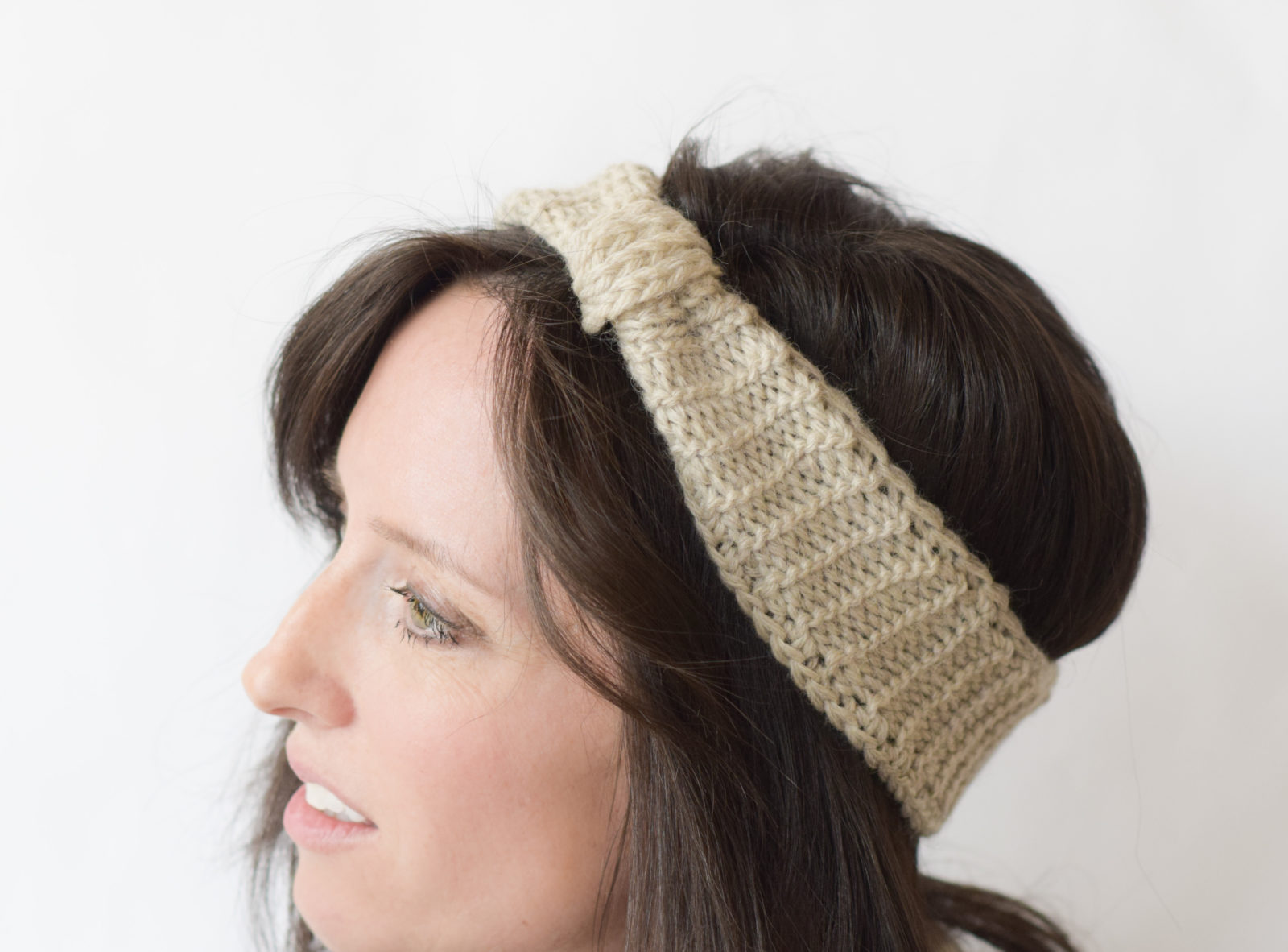 It's a chilly day today and while I probably will need a winter hat to go outside, soon I'll be putting the hats away and pulling out the headbands. I've got some major spring fever going on right now.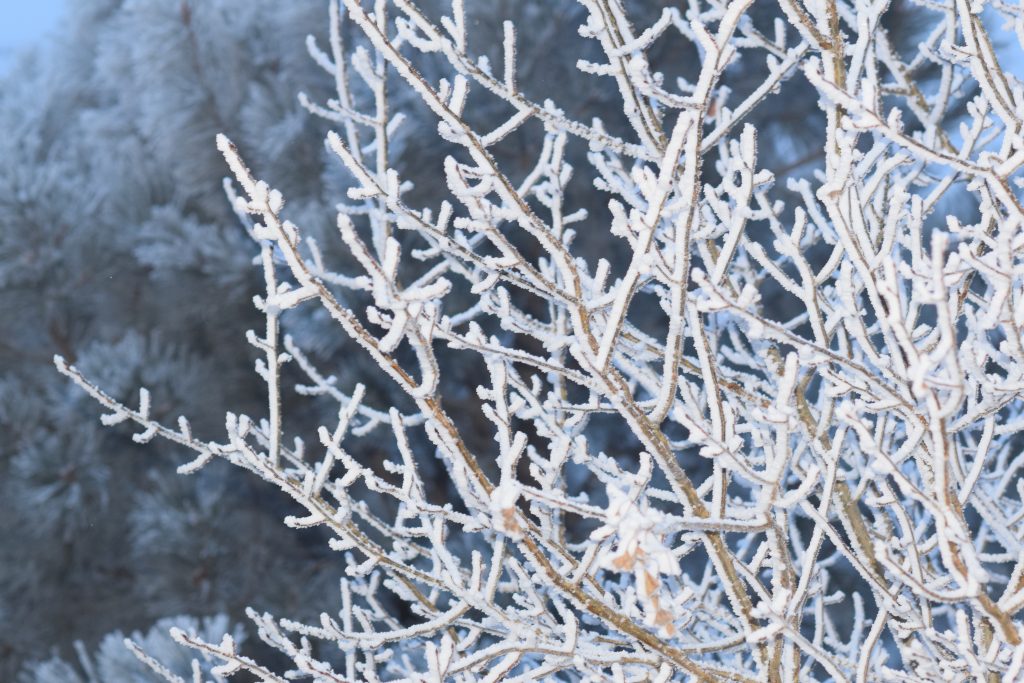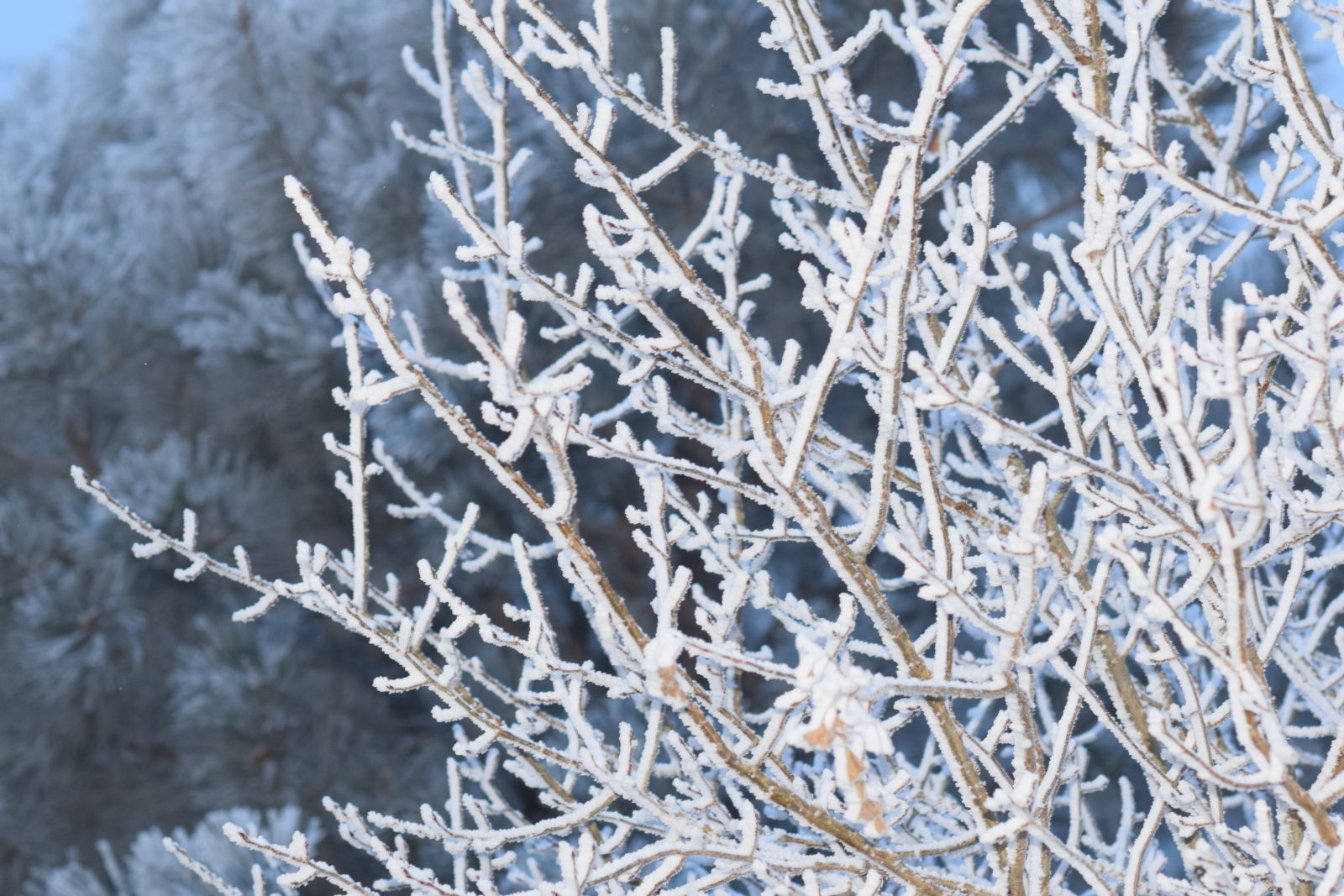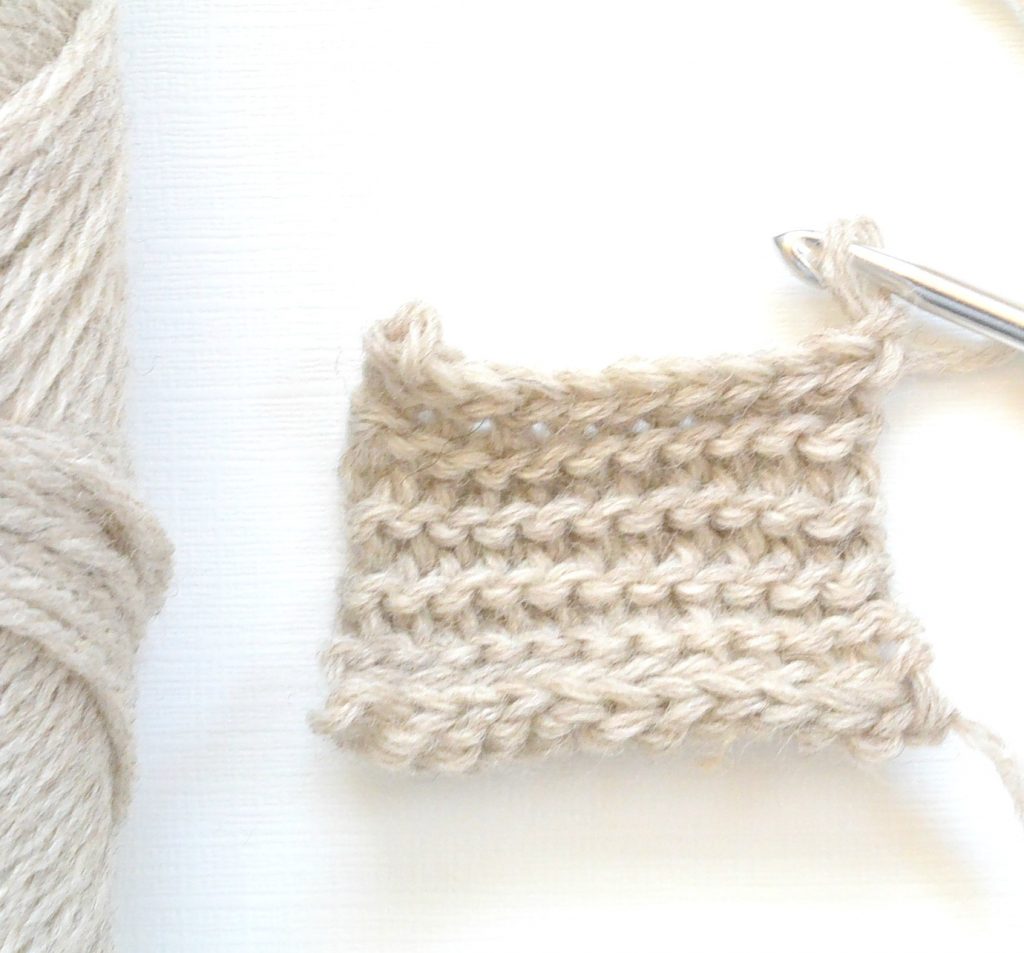 Crocheting along! Count your stitches so you don't miss the last stitch of the row!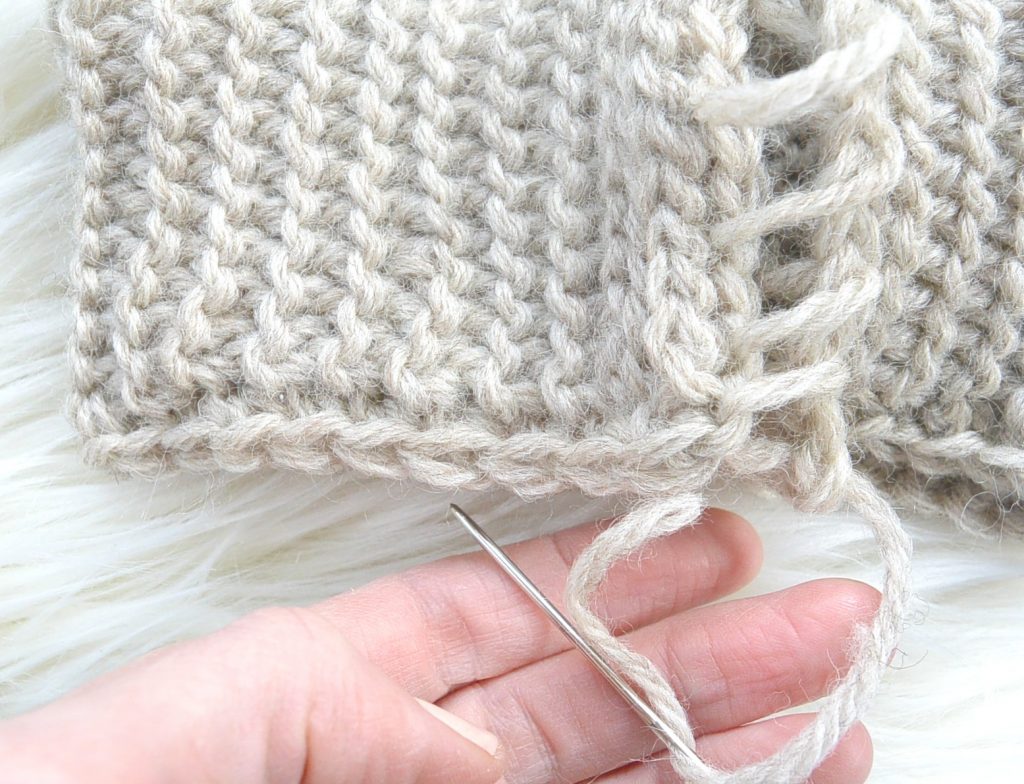 Whip stitching the ends together and then I will cinch it up. ?Pull the two ends of the yarn to squeeze the fabric together.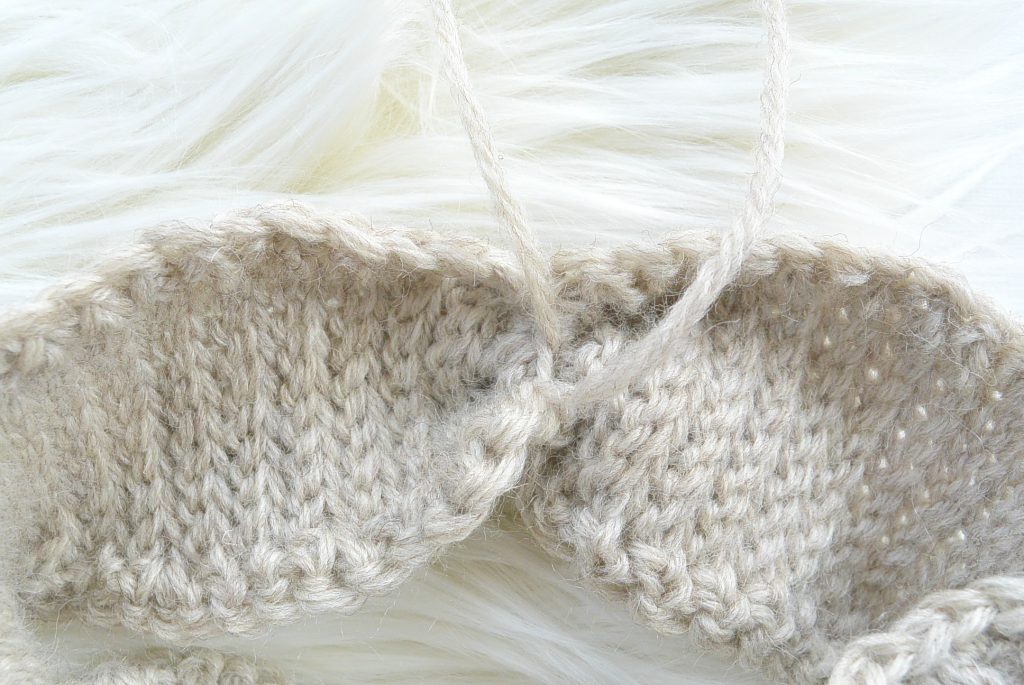 All cinched up! Tie it off and weave in those ends. Make a separate chain to wrap around the center to so it's even prettier.?(This is the back of the headband)Ready for the pattern?!You will need:Worsted Weight YarnSize H 5.0 mm crochet hookScissorsTapestry Needle to weave in endsGauge: not important for this patternFaux Purl Knit Crochet Headband Pattern:Ch 12Row 1 Slip stitch across row (11 stitches), ch 1, turnRow 2 Slip stitch through back loop only across row (11 stitches) ch 1, turn (count your stitches ?__ ?)Row 3 Slip stitch through front loop only across row (11 stitches) ch 1, turnRepeat rows 2 & 3 until your piece measures approximately 17 inches long.(Tip: ?Try the headband on before seaming because depending on the yarn that you use, you might want to make it longer or shorter in order to fit your head)Next: single crochet evenly around entire headband one time. Be sure to not place too many stitches along the edges as it will cause the headband to ruffle or pucker. Tie off. ?Block now if needed. __Cinching the headband:With your tapestry needle and a length of yarn, weave the yarn around either end. Pull tightly to cinch the center closed. Tie a knot and weave in all ends.Center detail:With your yarn and hook, you will now chain enough stitches to create a a chain to wrap around the center of your headband. Make it long enough to wrap nicely around the cinched area four times. ??Wrap your chain around the headband, then tie a knot in the back. You don't want to wrap it too tightly as you won't be able to see your pretty chain stitches. Wrap it snug, but loosely. Secure and weave in ends.Block your headband to make it crisp and perfect if you'd like. You can block it before you cinch it, or do a light blocking after you cinch it.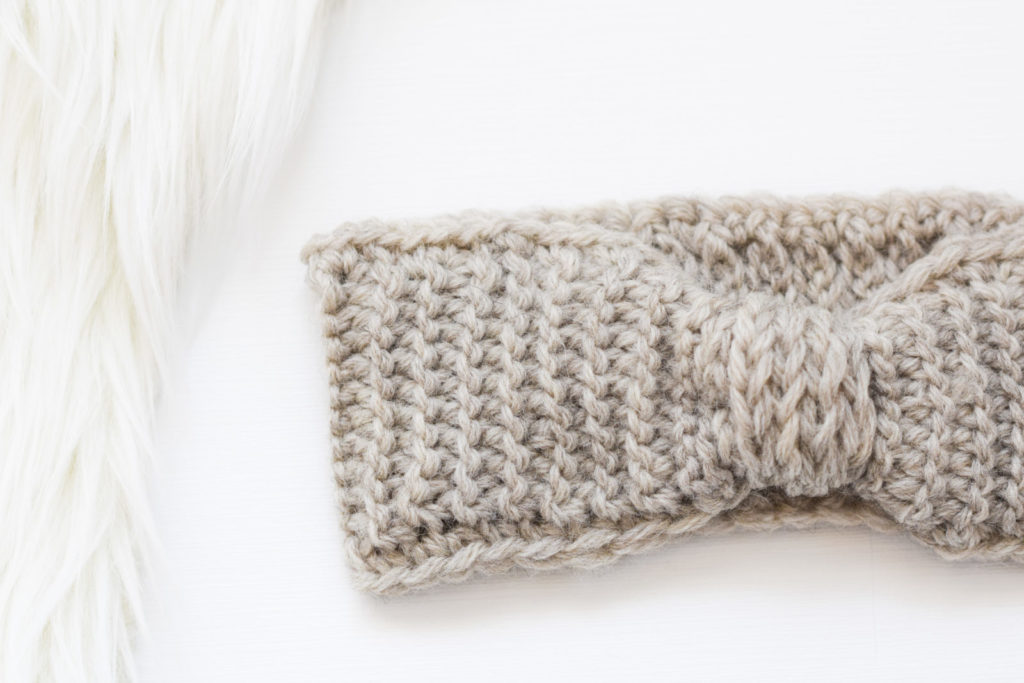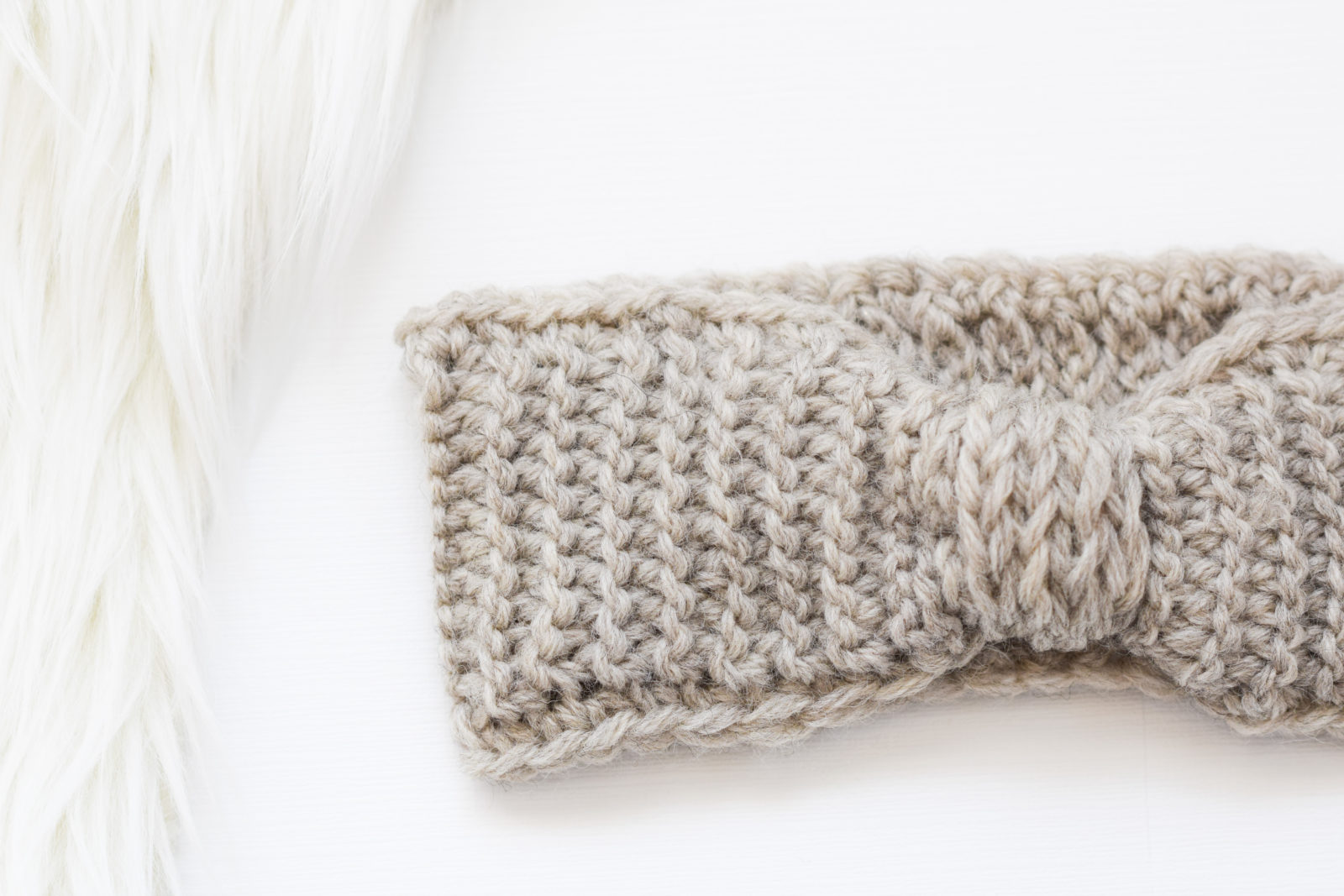 What do you think of this? I'm happy with how it turned out. It looks almost identical to one of the very first things that I ever knit, which was a headband made with worsted weight yarn. ?Fun fun!

Thanks so much for checking this out, and I hope that you enjoyed it!XO,JessicaIf you liked this, you might also like: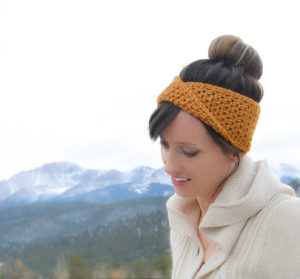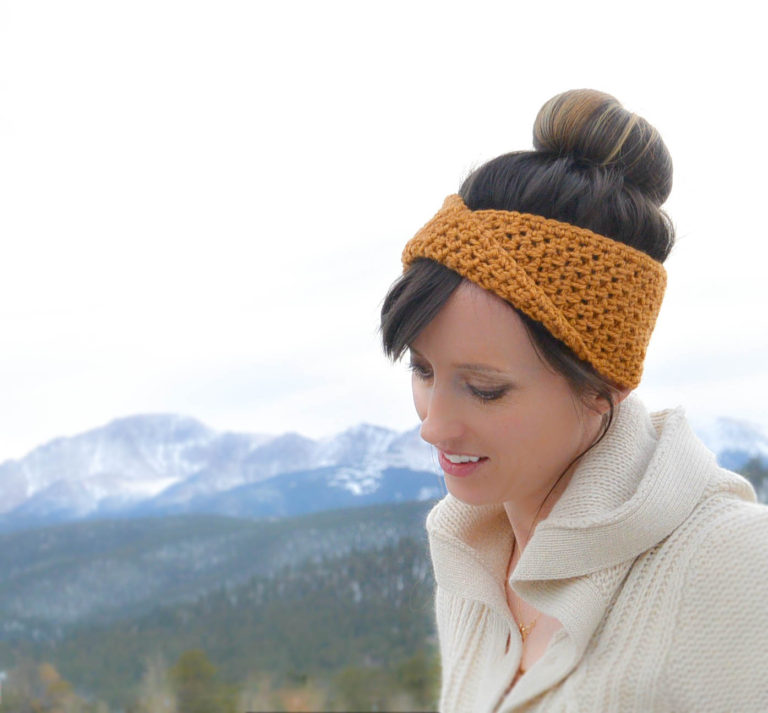 SharePinTweetShare