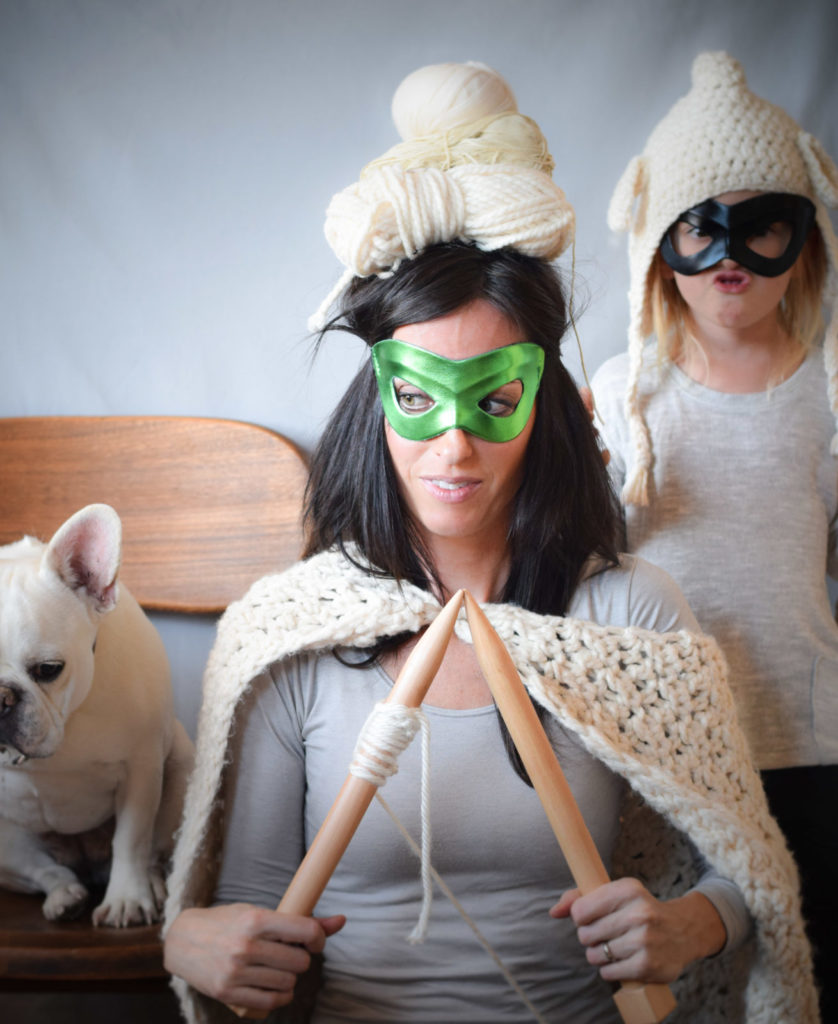 Dressed up as a "Yarn Hero" (with my daughter as the yarn bandit and Ruby bulldog as Ruby bulldog). I'm ready to be a super hero along with all of you who love to crochet and knit for those in need! Plus, aren't us moms able to balance everything at once including yarn on their head?

Oh my. So, why on earth am I balancing yarn on my head? It's all for a good cause and I'm thrilled to be joining so many of you in a quest to use my yarn skills for charity. ?You may remember from a blog post at the beginning of this year that one of my goals was to get involved with knitting and crocheting for charity. ?I have to say that several of you have inspired me and I hope that I can represent you, the yarn hero.

MY LATEST VIDEOSOver the next week, thanks to Lion Brand Yarn, I will be sharing a couple of patterns that you can make for a special?charity or for someone in need over this holiday season. ?The blanket that I've made and have posted on the blog today will be?donated to the incredible?charity called Project Linus. ?But before I get into the details of my project and why I chose this charity, I want to tell you a bit about this campaign. ?PLEASE CHECK OUT MY FULL INTERVIEW on the Lion Brand Blog HERE!?I fill you in on all sorts of crazy things, including charity, blogging and more!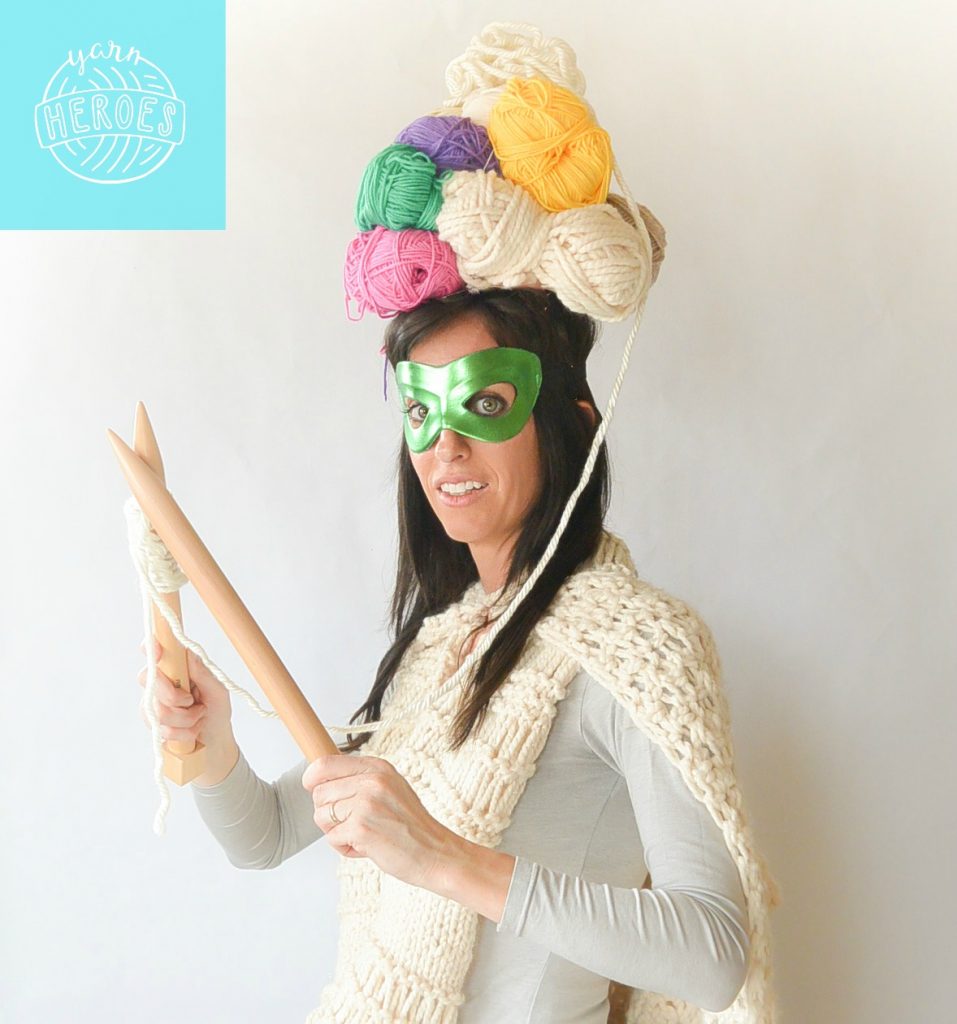 Friends, I feel so blessed and lucky to be a part of this. Lion Brand has pulled together several AMAZING bloggers with hopes of?spreading the word about some great charities and each blogger will be sharing?free patterns and projects with you. ?You can see the whole list of the bloggers here and get a peek what their charity pattern is going to be! If you haven't already seen these lovely ladies elsewhere online, you've probably seen a handful of them on my blog (All About Ami, One Dog Woof, Underground Crafter, Moogly and Make & Do Crew?to name a few)! ?If you want access to A LOT?of patterns in the coming weeks, most of which are budget friendly and perfect for donating or gifting, be sure to follow Lion Brand's blog as each of the 15 bloggers share not only their charity story, but also a pattern that they have created. ?Seriously, I want to make each of these patterns! Oh, and Lion Brand is offering to?give you $5.00 off any purchase at or above $20.00 from their website if you use the coupon code YARNHEROES2016 from now until December 15th!As I mentioned before, my charity project will be going to Project Linus. ?This charity really touched my heart when I first found out about it a few months ago. You may remember that I shared a "Blanket Sizing Guide" on the blog?which I created by referring to one of the Project Linus chapter websites. ?When I read how they collect?blankets made by "blanketeers" (that's you and me) and give them to children who are ill or otherwise in need of a comforting blanket, I was sold. I remember receiving a hand knit hat for my daughter when she was born and couldn't believe that someone would make something so special for someone who they had never met. This was before I ever touched a knitting needle or crochet hook. ?I hope that my donation to Project Linus will bring a smile to the face of a child and his or her family as they face difficult times. ?Feel free to check out my charity pattern, the?"Loft Pom Baby Blanket Pattern"?(made with a super fun and "new to me" wattle stitch) which was inspired by the "Chunky Icelandic Crochet Blanket" that I shared a few months ago.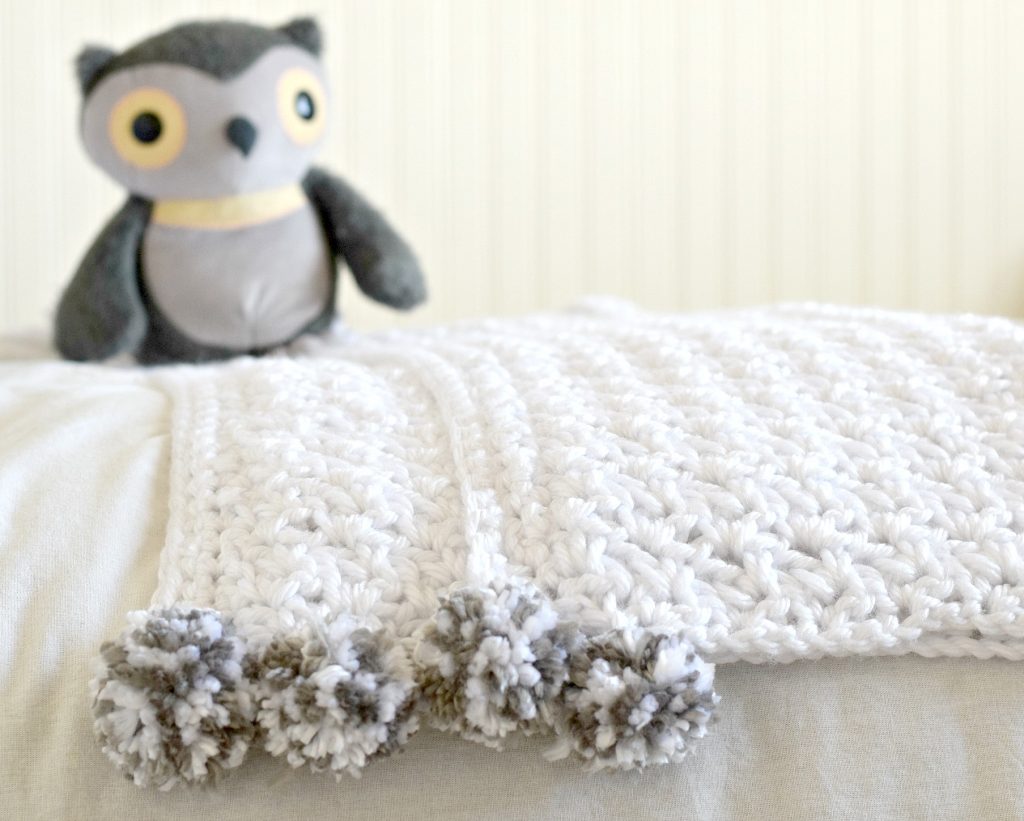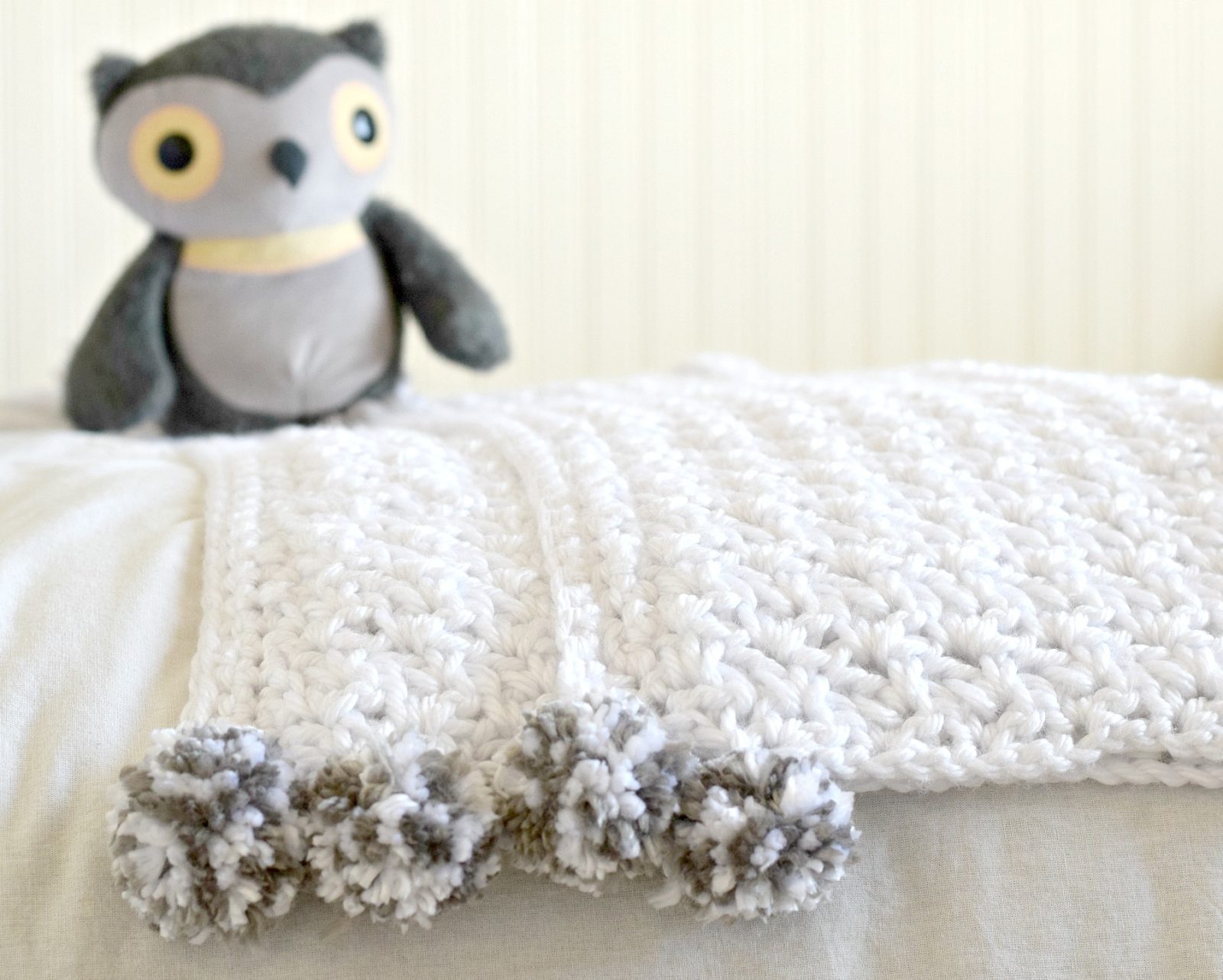 Here's a peek at the blanket that I made for Project Linus. Check out the pattern to make one too!It is completely washable, super soft, cuddly and can be customized with a rainbow of color options. There's even a video to show you exactly how to crochet the "wattle stitch" which was used for this blanket. I hope that you enjoy it!And follow along with Lion Brand as each yarn hero shares a charity pattern and story with you!Also, you can submit?YOUR stories of charity crafting to?[email protected]?for a chance to win $250 in yarn support for your charity crafting cause!Lion Brand will?be picking winners every week, and it never hurts to let us know what you are doing for the world!Also, use the hashtag #yarnheroes on social media to show everyone your charity projects.I would LOVE to hear from you. Have you made anything for someone in need or for charity? Give us some ideas as to what you've done in the past. You could inspire someone today.Happy charity crafting my friends!XOJessicaThank you to Lion Brand Yarn for sponsoring this amazing project and post!SharePinTweetShare