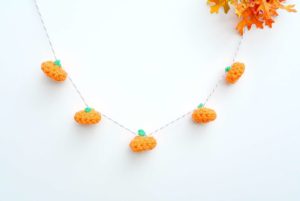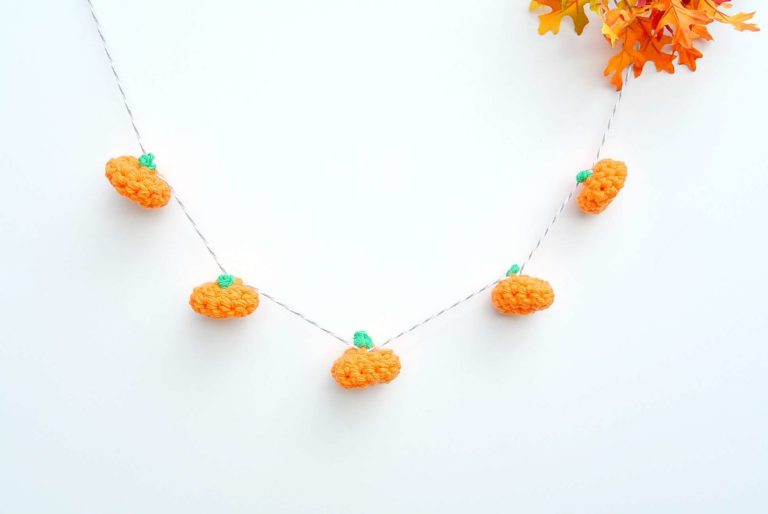 Hi friends! I said I'd post more details this week about how I made the little?"d??cor" for my thatch roof house (scroll to the bottom to see more).??One of those "d??cor" pieces was the tiny pumpkin that I use to decorate it,? I mean,?my daughter?uses to decorate the house for Halloween.???I decided to?whip up?a few more pumpkins and make a little garland. Don't hate me for making pumpkins during the summer! After all, we are marching through August, and September will be upon us. Doesn't that basically mean autumn is looming which happens to be?the best time of year for knit and crochet?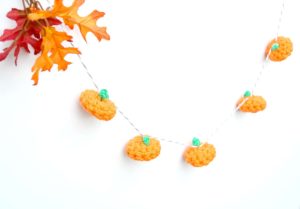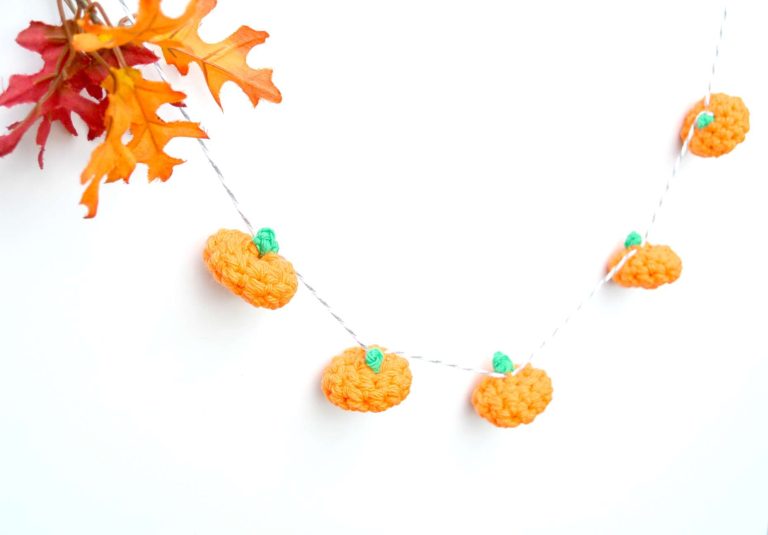 Notes:The little pumpkins are worked in the round. If you've never worked in the round, you may want to look up a YouTube video on how it's done. If you have crocheted in the round, this is very easy.You need to know how to crochet two together in order to decrease.No stuffing needed for these little guys, but you could stuff them with some poly-fil and they would be super cute.

MY LATEST VIDEOSFor the crochet pumpkin you will need:Orange Worsted Weight Yarn – I used Lily Sugar N Cream in OrangeSmall amount of green worsted weight yarnSize F Crochet HookTapestry needle to weave in endsHow to make it:Chain 2Round 1 Single crochet 6 times into second chain from hook, mark the end of round 1 if you need to in order to count your stitches.Round 2 Single crochet 2 times into each single crochet (12 times around)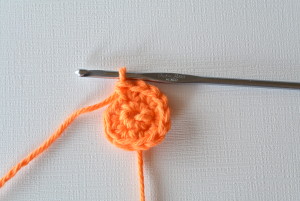 This is what it looks like after Round 2Round 3 Make one single crochet in each single crochet stitch around (12 stitches)Round 4 Repeat round 3Round 5 Crochet 2 together, decreasing, all the way around, continue until top appears closed (it's not an exact science here), tie off and weave in ends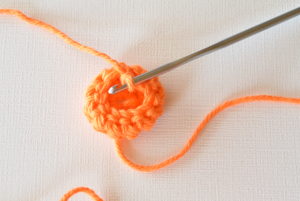 Start decreasing to close up hole
Next I'll tie off and weave in ends
Stem:Attach green to a stitch on or around center top of pumpkinPull up both ends to secure, rather than just your working yarnPut hook through same stitch again, pull up working yarn only, single crochet, tie off, weave in ends, pulling the yarn through the stem to do so.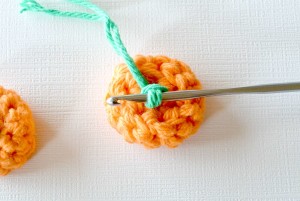 At first, I pulled up both working yarn and the end to secure it better. The next stitch, I put the hook through the same stitch, pull up working yarn only, pull through, make one single crochet stitch, tie off and weave in ends.Lastly, attach a thin string or twine to your tapestry needle. Pull the needle through a stitch on the top of each?pumpkin.? The string or twine should?not be too thick, or it can cause the pumpkin to be a bit?deformed.Hang, and enjoy!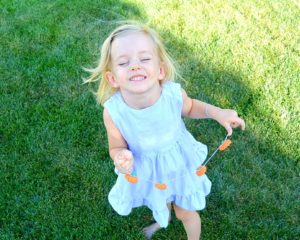 Or, if you're three years old, just run around outside with it. __I have a few other Halloween garlands that I think will be really cute to hang as a group with this little pumpkin garland.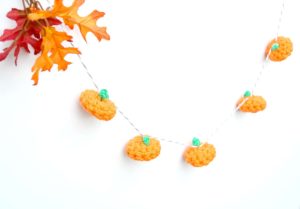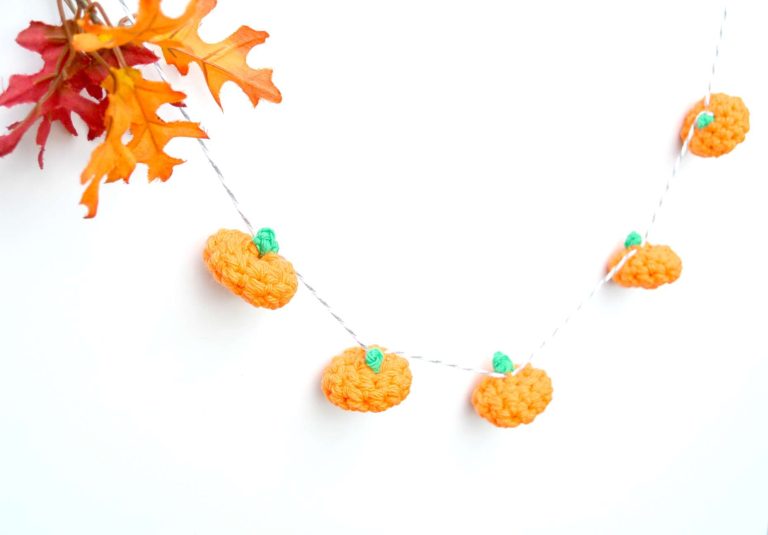 Okay, so for the rest of my little house "d??cor"…….Felt Pieces for Thatch Roof HouseThe other pieces that I made for the wee little house were all made of felt. I did use a sewing machine, but you don't have to at all. I used Velcro so my daughter can change the placement of the windows, door, and change the decorations depending on the season!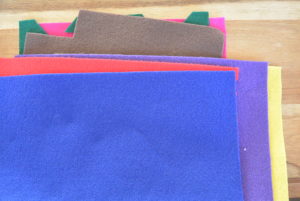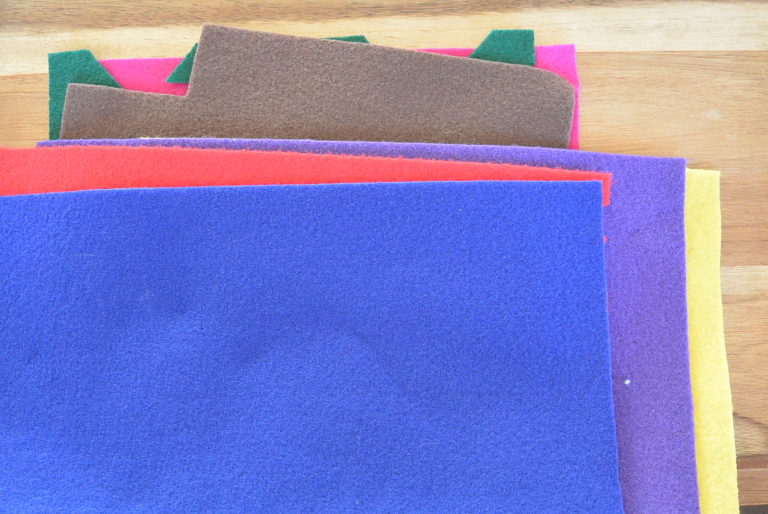 Felt D??cor Pieces for Crochet House:1. I bought a variety of colors of felt and cut out little shapes of a Christmas tree, ghost.? I made two of?each shape, sewed them together leaving a small opening, stuffed them with a little bit of poly-fil, and sewed them closed.? The windows were also made of felt, and even some scrap material for the shutters. I simply cut the window shapes, shutters and sewed them together.2. I then bought Velcro that was already pre-cut into little circles, but you could cut your own pieces. I then hot glued the velcro to the house, and the corresponding pieces to the felt d??cor.? I was planning to sew the Velcro on, but it was more difficult than anticipated.? I gave the hot glue a try, and it worked incredibly well.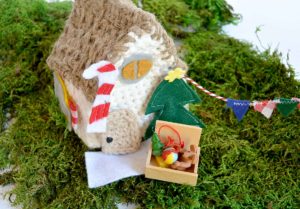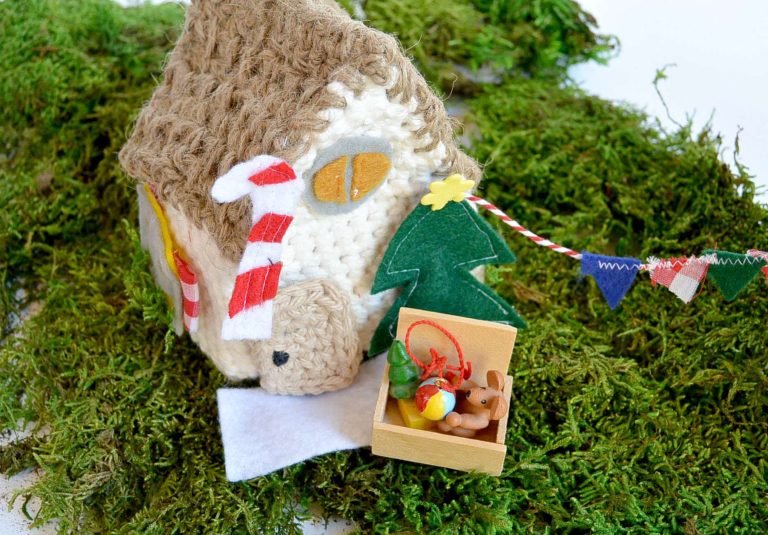 The little Christmas toys are for a dollhouse. You can buy just about anything for dollhouses these days, so try not to get too out of control decking out your little crochet house. __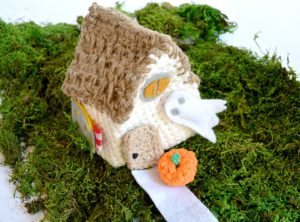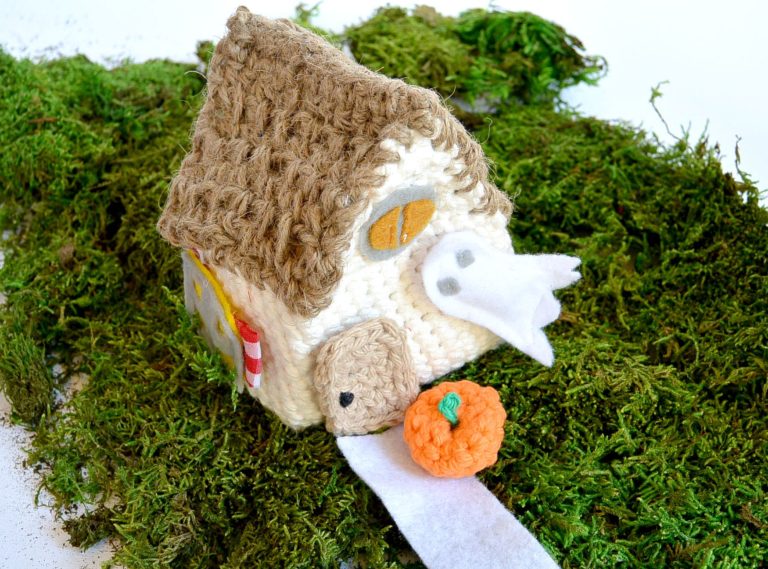 There's the pumpkin again….and the sidewalk is just a little rectangle cut out of white felt. The white felt doubles as snow during "Christmas" time.I hope you've enjoyed the pumpkin garland and little house. I decided to put away the house for now, and pull it out for my daughter when we are on our 16 hour flight to Poland (my husband's homeland) shortly!? It will be the perfect toy to shove in a bag, and hopefully keep her distracted for a while.Any other ideas for this little pumpkin or the garland?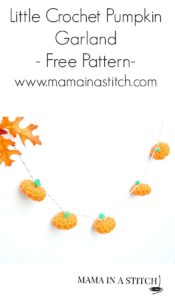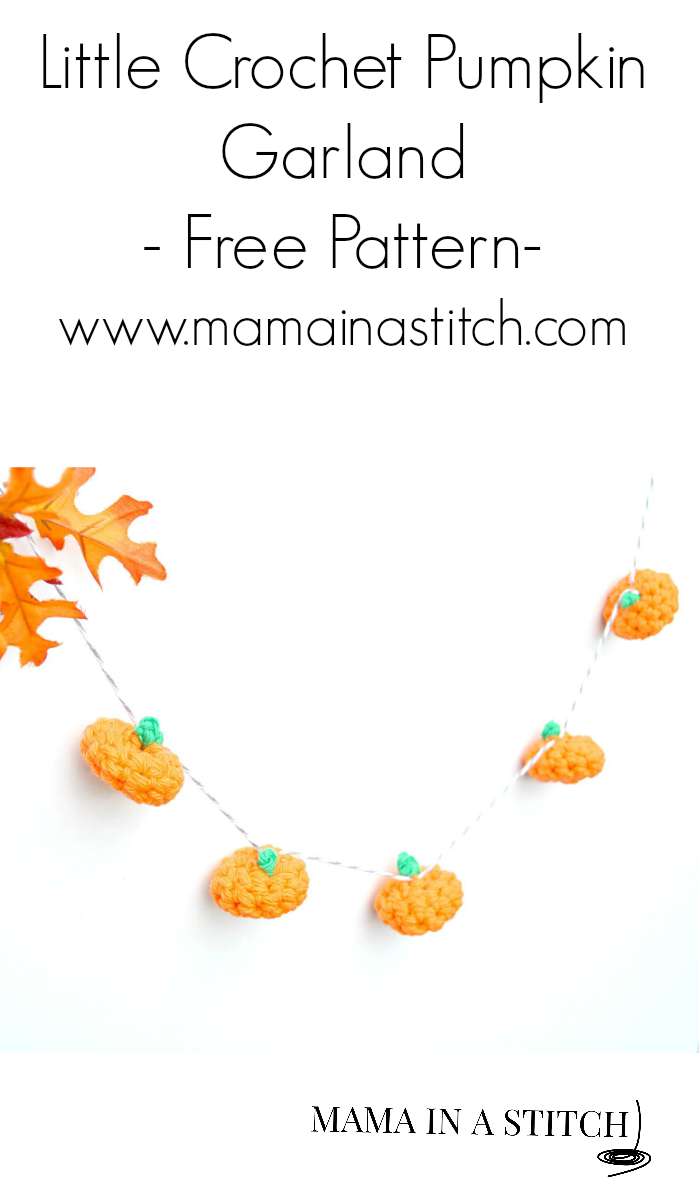 As?always, let me know if there are any questions?or if there is anything that I can improve in my pattern for the pumpkin. Feel free to sign up for my free newsletter or follow me on Instagram or Facebook to see new patterns. __SharePinTweetShare