Happy summer my friends! ?Who here is excited for warm weather, vacations and grilling?
Or more like, who's excited to watch hubby grill while I sip?a margarita? JUST KIDDING – but, me! ?The summer months seem to fly by here in Colorado so quickly and I am trying to think of how to pack in as much fun with the family before the cold starts back up.Here's a sneak peek at a crochet blanket pattern that I'm working on for the summer. (You may have seen this if you follow my Facebook page)This rug is a fun and easy summer project – we are still loving it in our master bath.
Last summer the blog wasn't getting much attention?because I wanted to be able to spend as much time outside and with family and friends as possible. ?This cut into my yarn time a bit, but this year?I've come up with a plan of sorts. ?
This summer I plan to?share all of?my yarn projects, which I'm always working on because it's just who I am. But I'd also like to share with you some other things that my family and I are up to in this "Mama In A Stitch – Summer Series". ?I have done this now and then over the last?year if you remember. ?I've called these my "yarn break" blog posts, where I've stepped away from my knit and crochet and done something different.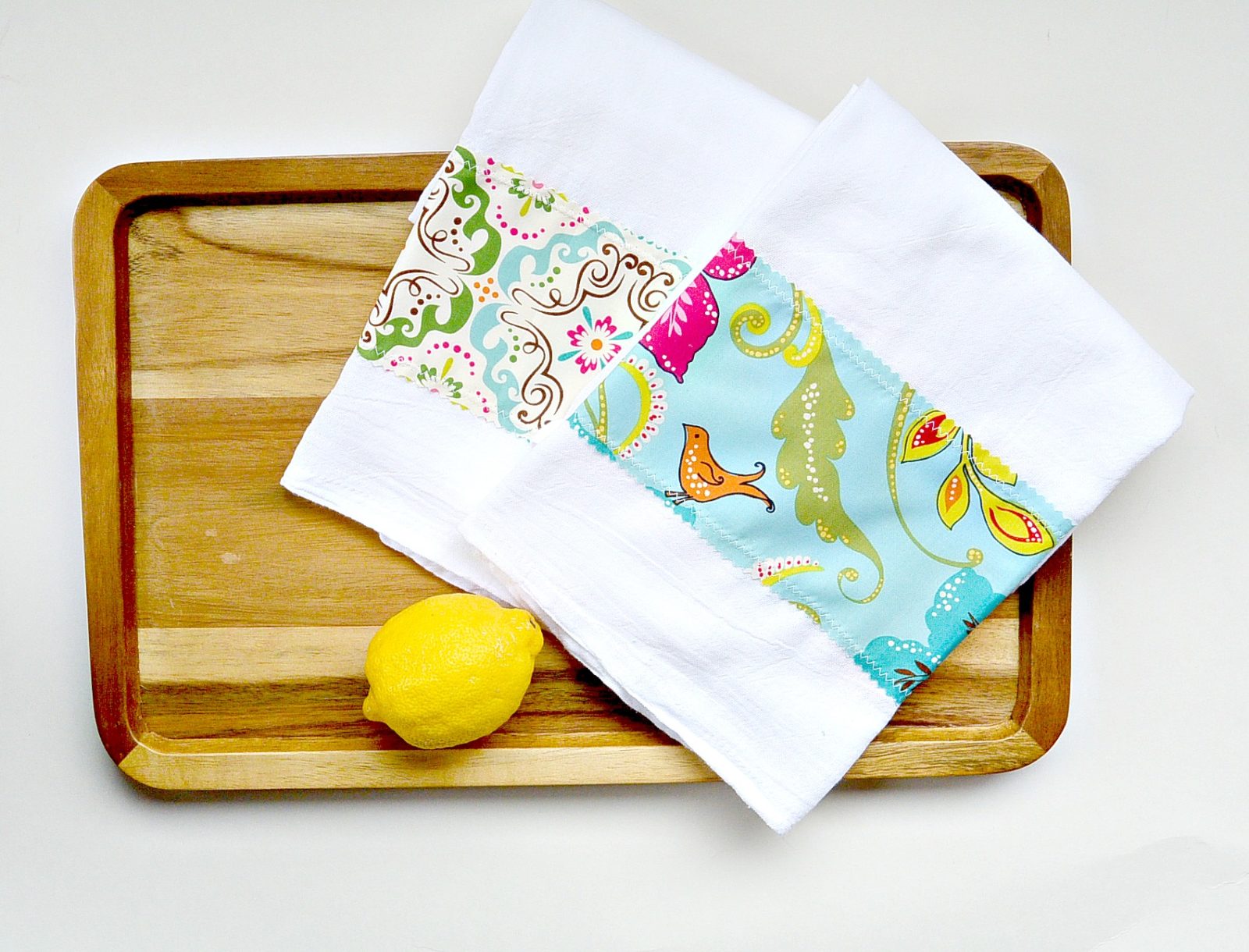 Remember when I posted how to make these? They are so fun and easy, even if you're a total beginner with sewing. Pick any fabric you love, cut a strip, and sew it onto a flour sack tea towel. Makes a great hostess gift paired with a bottle of wine or basket of cheeses!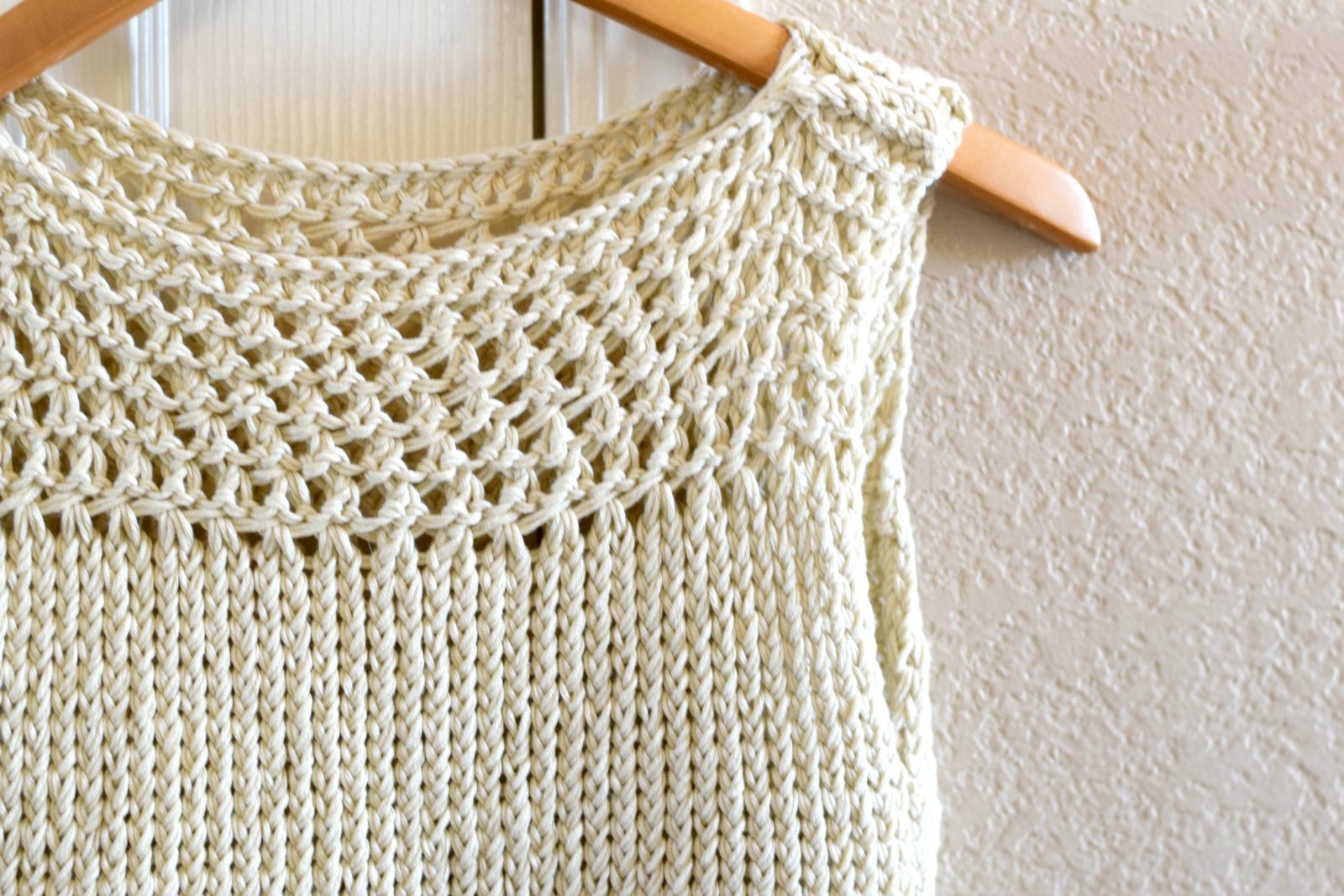 Guaranteed – going to wear out this top that I recently posted the pattern for. It is so comfortable and has quickly become a fave.Some of my favorite "yarn break" posts have been my Microwaveable Heating Pad, How to Make Customized Dish Towels, and of course my Pop Up Camper Make Over.

MY LATEST VIDEOS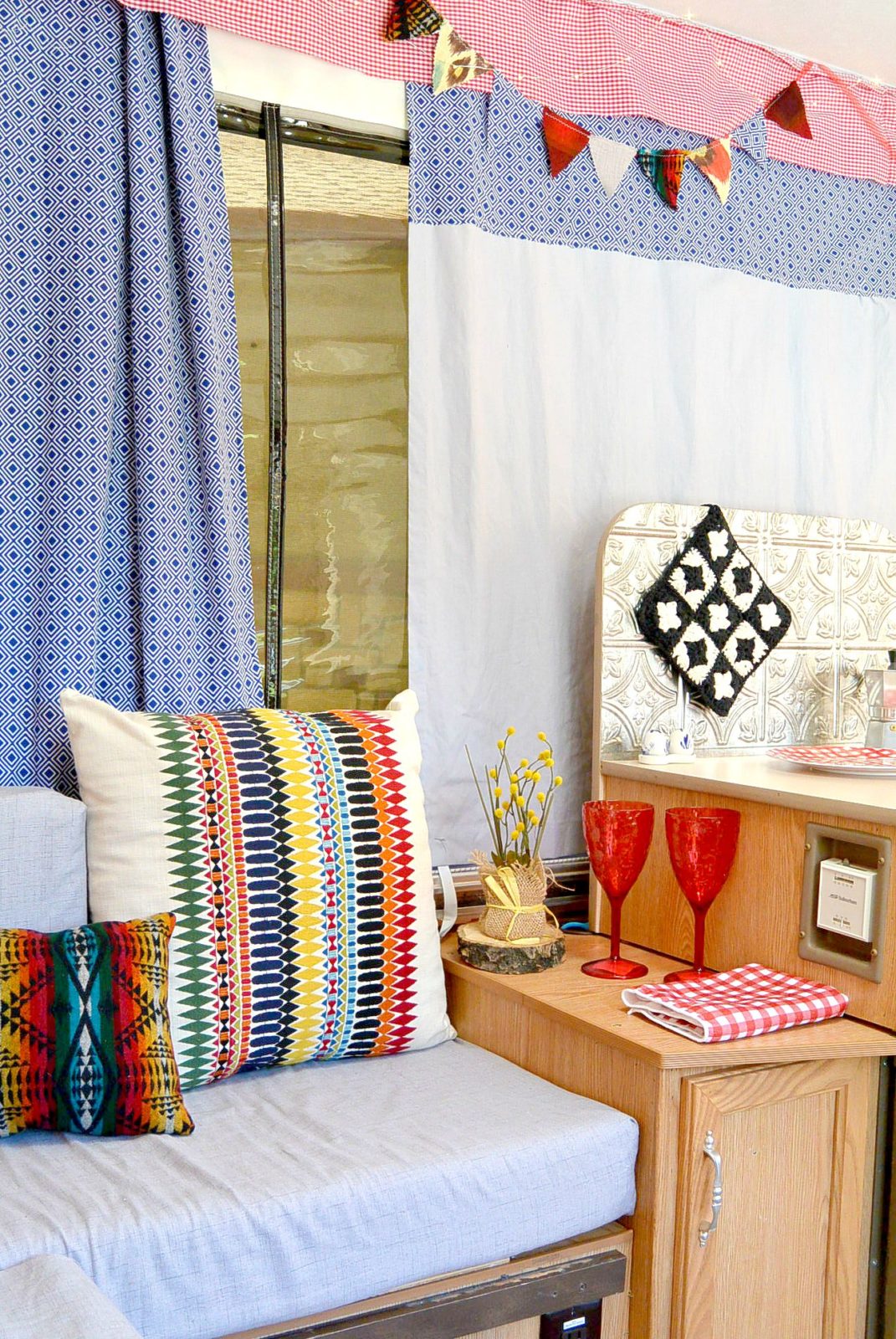 Here's the pop up tent camper that I redecorated last year. We are getting ready to take her out for the first time this summer in the next several days. CAN NOT WAIT.I've got some fun, easy summer knit and crochet projects to share with you as part of this ?"Summer Series"?and several other little ideas that I have planned for the warm months!
Think fairy gardens, how to survive outdoors with the kids, and easy summer crochet and knit projects?? What do you think?
What do you look forward to most in the summer months? Happy knitting, crocheting, grilling, gardening, (margarita sipping) and vacationing to you!SharePinTweetShare