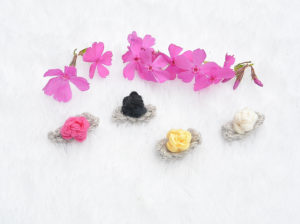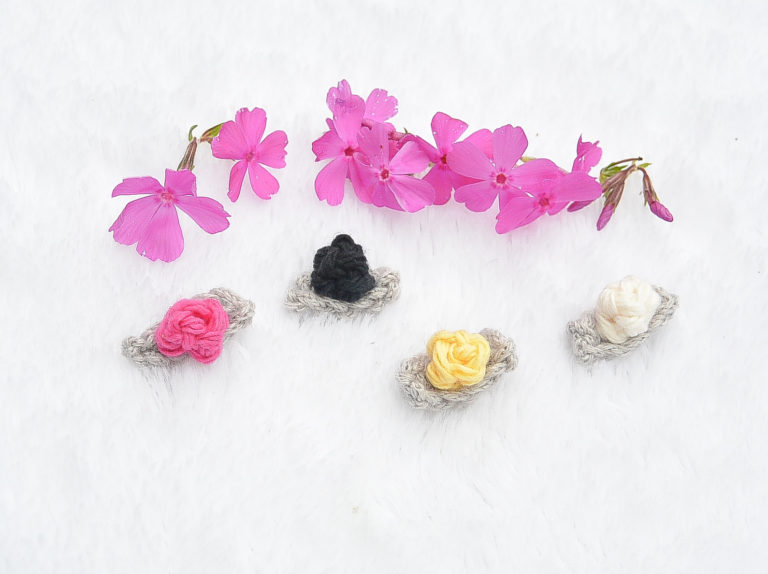 Well here's another one of my garden inspirations, these tiniest ever flower buds.? For some reason I have a ton of tiny flowers outside this year, and honestly, I kind of prefer little flower embellishments on knit and crochet items. So with some regular worsted weight yarn, I wanted to come up with the smallest little flower bud possible.? This "pattern" really isn't a pattern because it is literally a few quick strokes of a hook, and you have it.? __These little crochet flowers fit on the end of your finger. The flower itself is about a centimeter wide, and the little grey leaf or "greenery" underneath is about one inch long.? They would be cute on any headband, sweater, purse, or any little project that may need a flower for fun. __ I'm putting them on some little lavender sachets.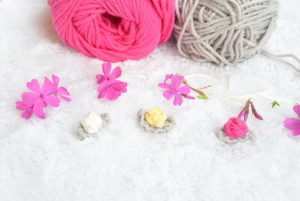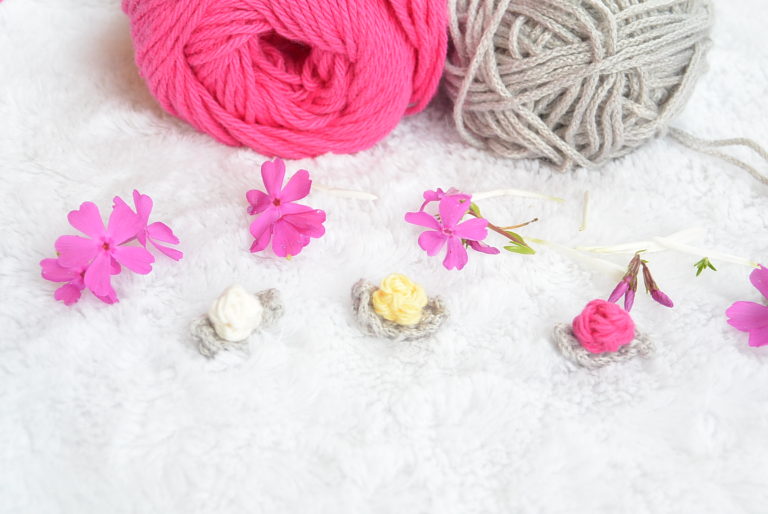 The little pink flowers are from my garden. I just love them!You will need:Size F Crochet HookScissorsTapestry Needle to weave in endsSmall amount of worsted weight yarn ( I used Lily Sugar N Cream for the flowers. I used Lion Brand Modern Baby in Grey for the "Leaf"-I find this yarn to be on the small side of worsted weight yarns, so try to use one that seems small or light to you for the leaf portion)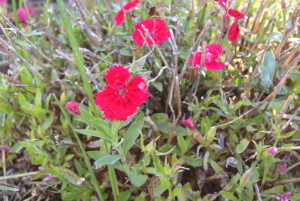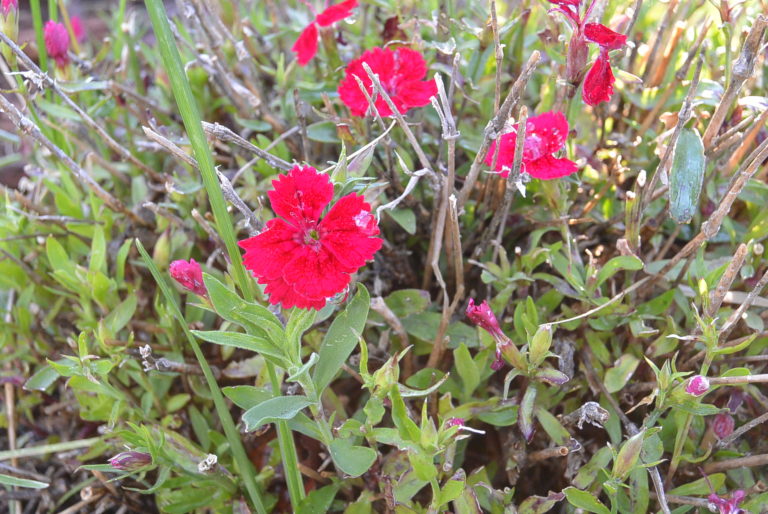 Little garden flowers in my front yard.How I Made them "Tiny Flower Crochet Pattern" :Flower Portion:Chain 2, Single crochet 3 times in 2nd chain from hookSlip stitch to join to top of first single crochetTie off, pull thread through bottom with tapestry needle( so you will have two tails on the bottom which you can use to tie the flower to the "leaf" and any other items)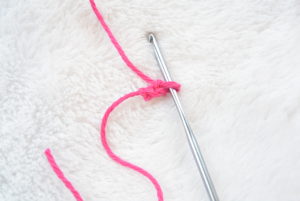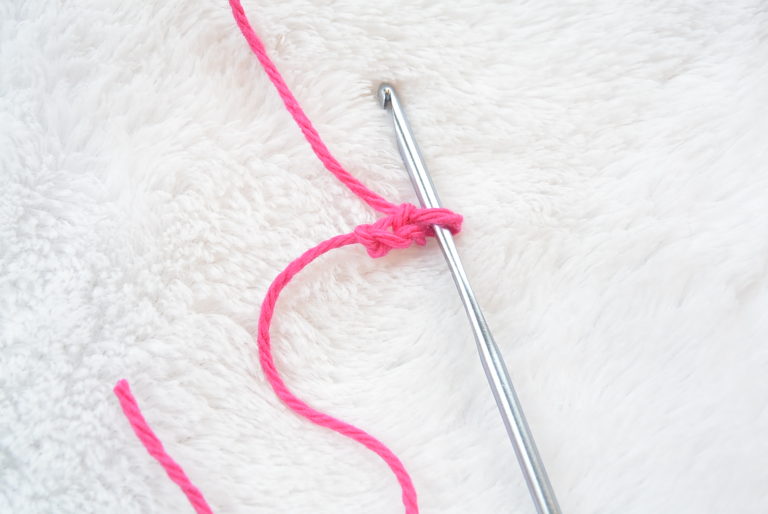 Chain two, and then work three single crochet stitches.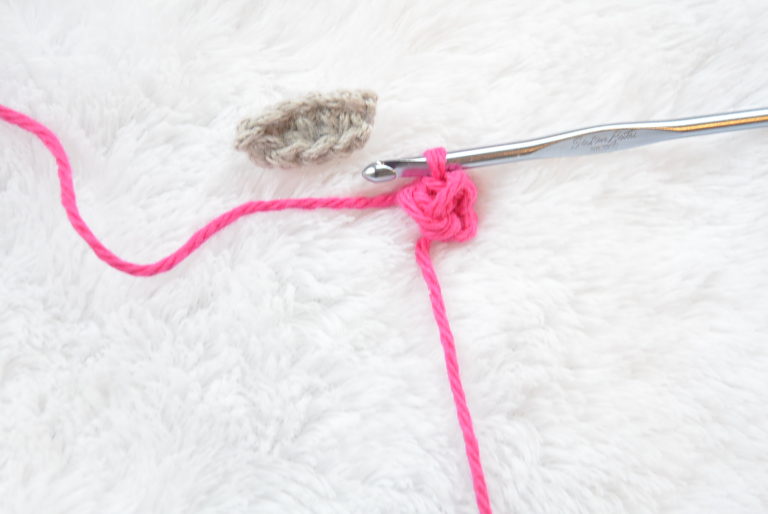 Three single crochet stitches, and you're done!

MY LATEST VIDEOSSee, I told you it's not even really a pattern! Can you believe you get such a pretty little thing from something so easy? I think they could be "berries" as well.Grey "Leaf":Chain 5Row 1 Single crochet in 2nd chain from hook, half double crochet in next two chains, single crochet in last chainTie off, tie a knot with two tails, and weave in ends.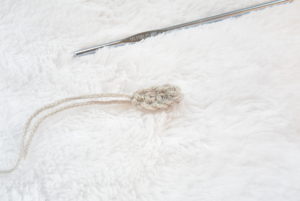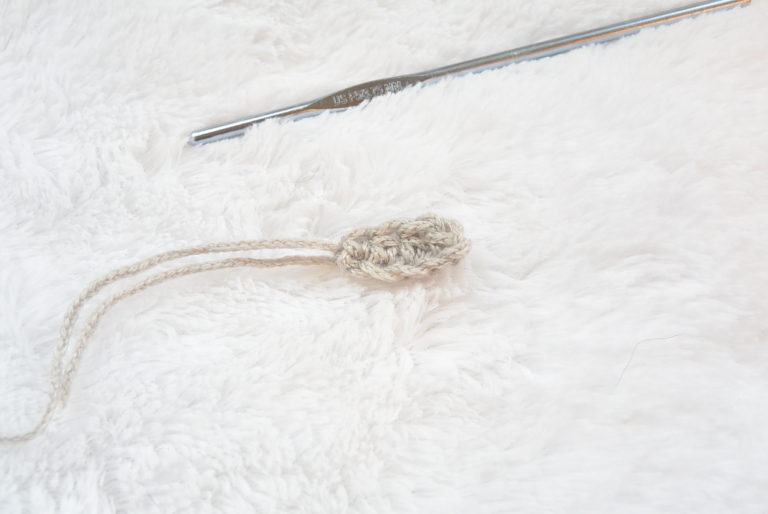 Just one row completes this little "greenery" for the flower bud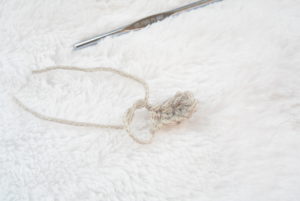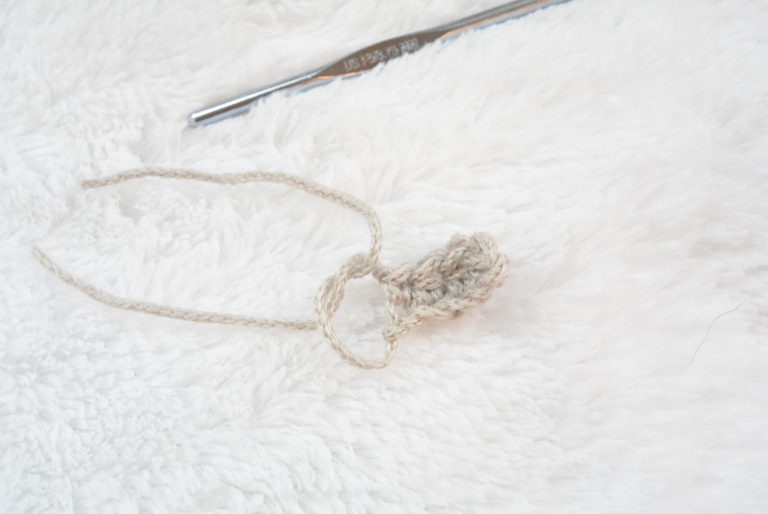 I simply tied a knot to make a point on the end of the leaf. Weave in ends and your done.Use the tails on your flowers to attach and tie it to the grey leaf (use your tapestry needle to pull the tails through, and tie them).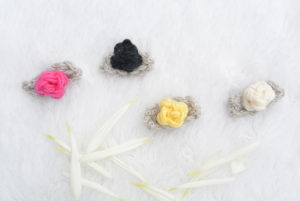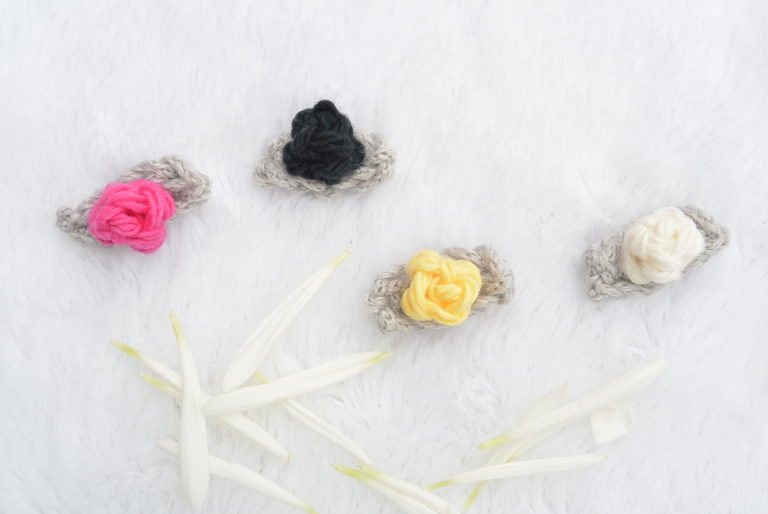 That's all there is to it. __ Do you have any ideas on how you'd use these little teeny tiny flowers?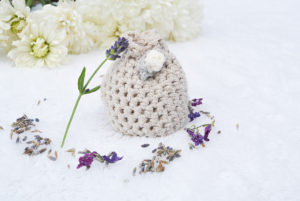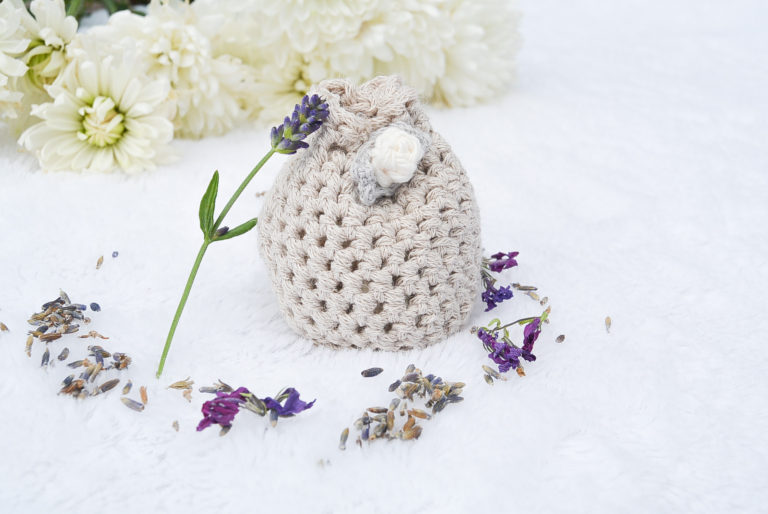 I attached this white flower to a lavender sachet that I made.If you enjoyed this, feel free to subscribe to my newsletter by entering your email address for free patterns, or follow me on Facebook, Instagram or Twitter! I love hearing from you.-Jessica?PS You might also enjoy my Little Crochet Deco Rose pattern HERE.SharePinTweetShare