Top Beauty Picks for Holiday Gifting from QVC
Category:
Primary Menu
Product Reviews
There is nothing that gets me more merry & bright than testing out new makeup, beauty and skin care products. I recently received this gorgeous package from the kind folks at QVC just in time to do my advent calendar. How awesome is this packaging – perfect for the beauty lover in me who just can't help but want to get my hands on anything new and exciting in the hair, beauty and skin space. It's expensive to try some higher end beauty brands, and the truth is sometimes you love them and sometimes you don't, so it's really nice to have the ability to test these out.
This box arrived at my house and when I opened it up I was blown away by how many amazing brands and products were included for me to try out! There were a few I have had my eye on for a while, but just never got around to purchasing like the Josie Maran Argan Oil
to Mally Beauty Products
, WEN by Chaz Dean
shampoos and conditioners and Peter Thomas Roth peeling gel
.
This beauty advent calendar delivery was sent to their beauty blogger affiliates. I had no idea it was coming so when I opened the box I literally let out a little yelp and did a happy dance. This box has 24 high quality items and I decided to bring it into my office and let a few of my girlfriend co-workers pick out one to two items they wanted to try as well. I cannot wait to dive on in and start to use all of them.
I am not sure how many of you shop on QVC.com but for as long as I can remember my mom and aunt's had me growing up watching their TV channel. I always loved watching the models put on the products and show before and afters and I always got sucked in watching it for hours. As I got older I noticed they sell a ton of the beauty brands that I love at really great prices, especially when it comes to makeup bundles or beauty kits. I'm also a sucker for trying out new perfumes and I was really excited to have a few included in this box as well.
As I start to use more and more of these items inside I will be sure to share with you all some of my top picks! I know that December is the season of giving but I am really impressed and appreciated receiving this kit in the mail, it truly made my day!
Here are some of the box items that were included and links to purchase or learn more: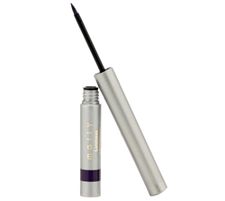 Update on products I've been using and LOVING! So it's been a bit since I posted this but there are a few products I have been using and know I am going to buy the full size of. They are mostly skin care but I am obsessed with the Kate Somerville ExfoliKate intensive exfoliating treatment. I use this every other day and it has brightened my skin and made it so soft. It is a green color with some tiny crystals that help to remove the dead skin cells. I use that and leave it on for no more than 2 minutes. It's absolutely phenomenal and I plan to buy this product once I am done with this sample. I also have been loving my Foreo Luna Mini as well, though it did not come in this set.
I have also been using at night time, after my face is cleansed, the Perricone MD Face Finishing Moisturizer
. It is making such a difference in the appearance of my skin. I have not had one breakout in over 2 months and that is not typical for me. Usually I have a few pop up, especially around that "time of the month" but the combination of great cleansing and moisturizing has been doing wonders for my complexion.