4K SharesFind the free pattern for this Alpaca Squishy Pom Crocheted Beanie below or you may choose to purchase the printable ad-free PDF version from my Etsy shop HERE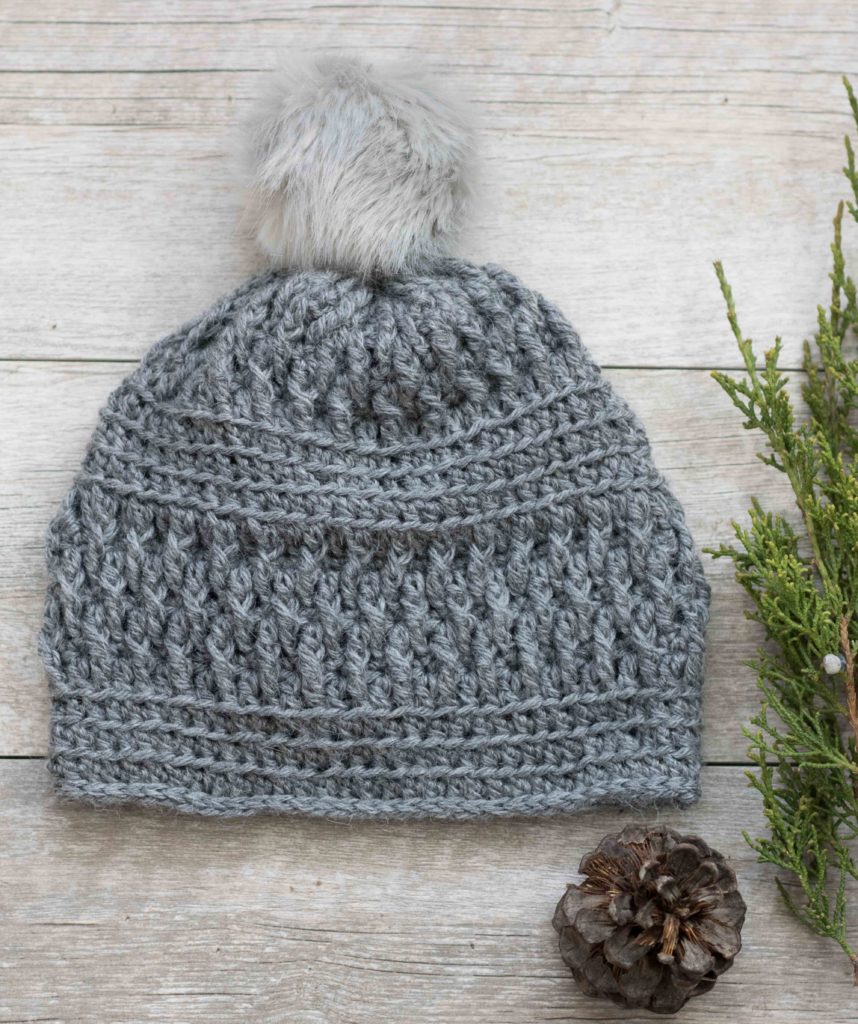 I'm on a total kick with this alpaca blend yarn because it's so soft and also quite affordable. It's true that I may have bought half of my local JoAnn's stock? to make my latest projects.? Lol! Anyway, this hat turned out to be so squishy and super cute! It uses the "Raised Ripple" stitch that I recently shared with you (tutorial here).? It's a stunning stitch that is full of texture and warmth and can work for so many different projects. This is one of them!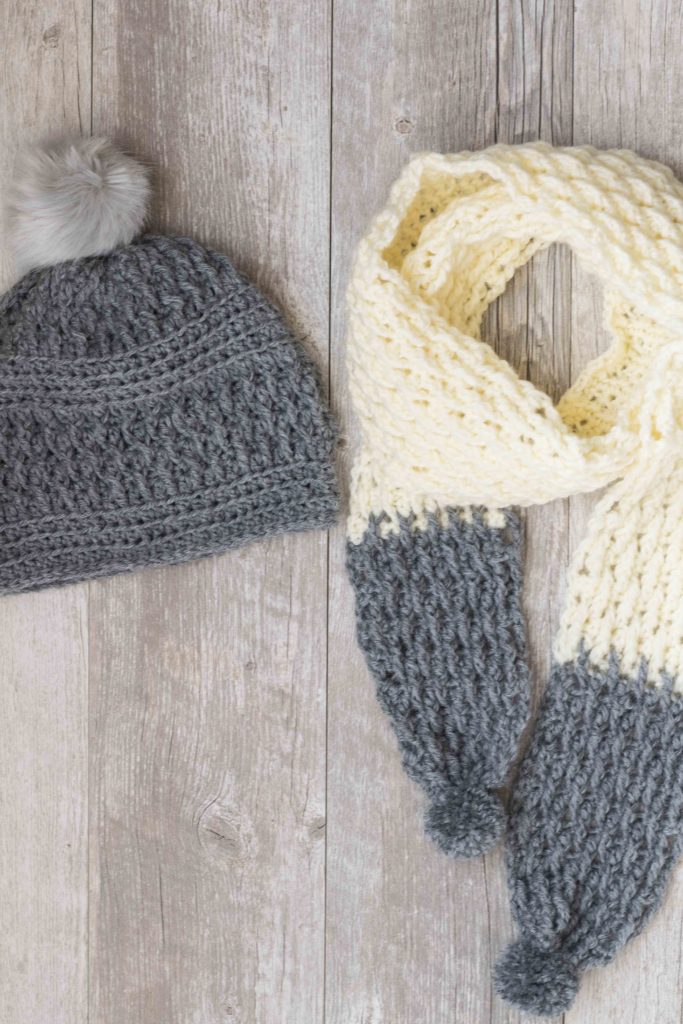 MY LATEST VIDEOSAs you can see in the picture above, I made a scarf which matches the beanie as well which you can also find on the blog (here).You'll see more details about how to crochet this beanie in the pattern notes below, but let me give you the quick lowdown. This hat really isn't for beginner crocheters as it's important to keep your stitch count correct, however, if you're fairly experienced it should be pretty fun! It's cool to see how the Raised Ripples stitch works up as you complete each round.? The contrasting texture is made with half double crochet stitches through the back loop only.? There's no increasing or decreasing so it's a fairly straight forward pattern without any shaping needed.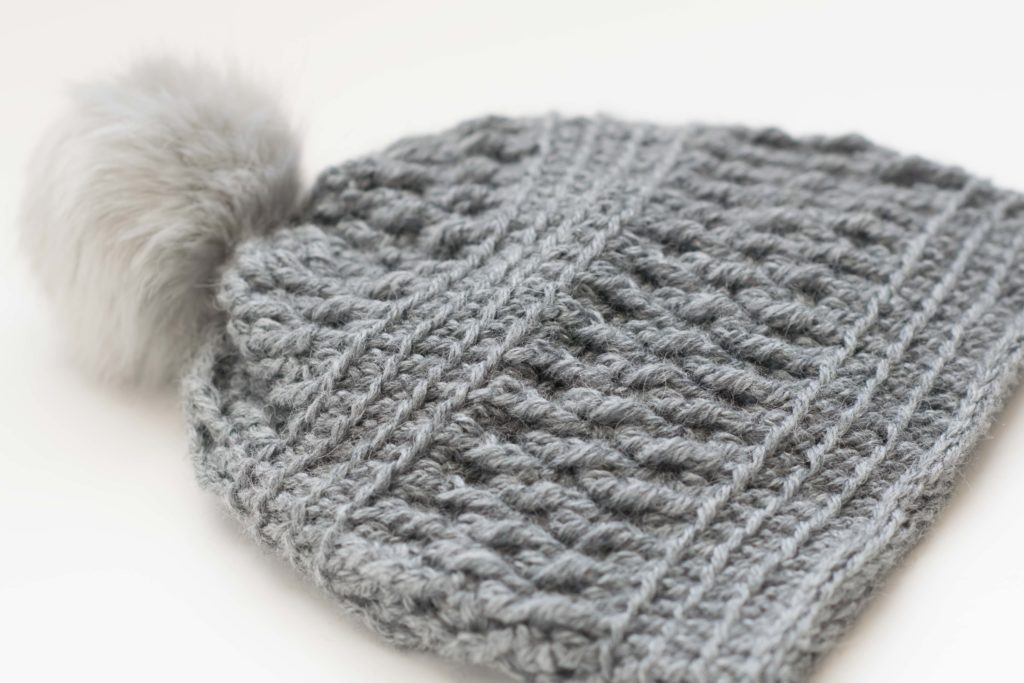 Remember that if you need extra help, you can find a stitch tutorial for the Raised Ripple stitch on the blog (here).? If you can work the stitch pattern flat with some practice, you will be able to do it in the round as well. There is only a a slight modification to the pattern in the round so that the join comes together seamlessly. (It took me a bit of work to get that one figured out!)Click the image below to head to the tutorial and video on the Raised Ripple Stitch. __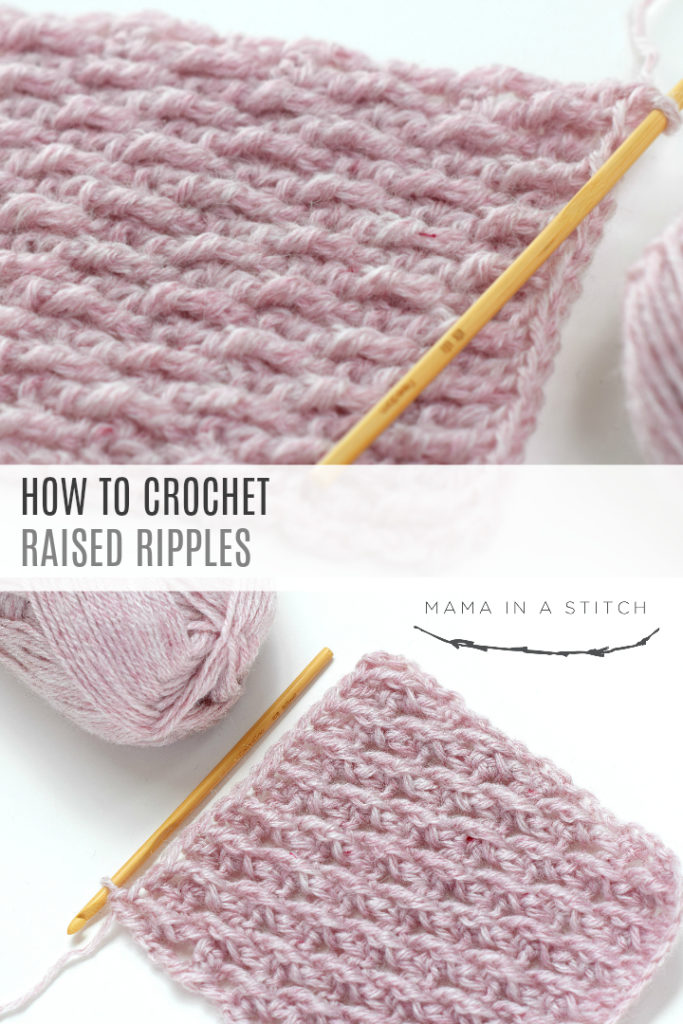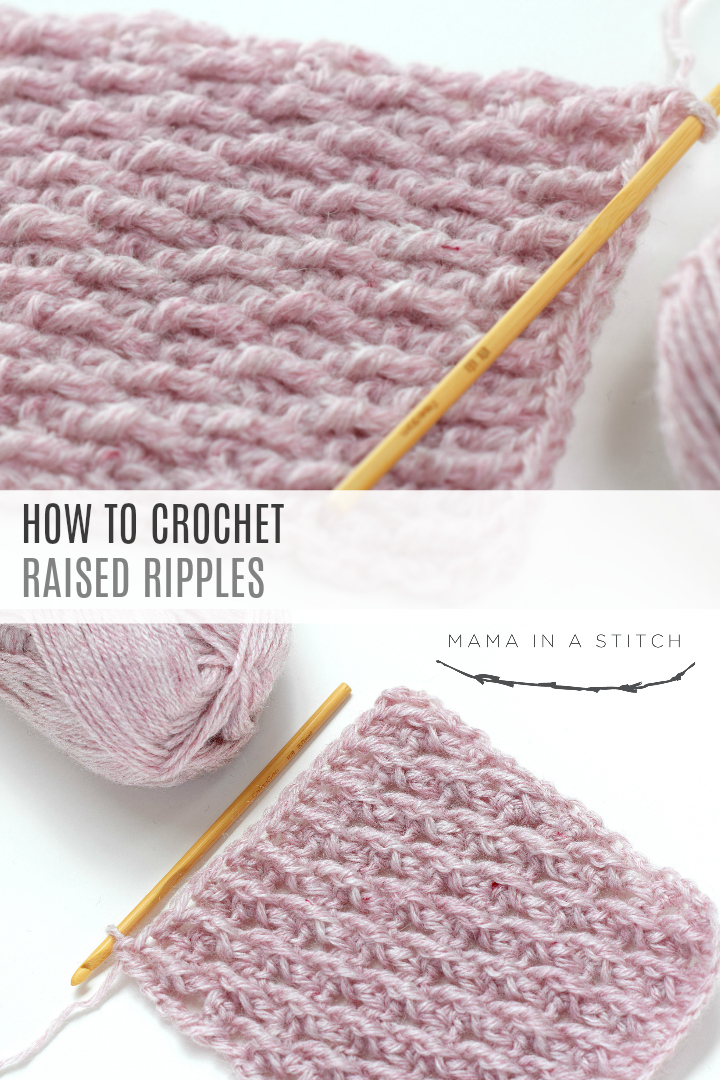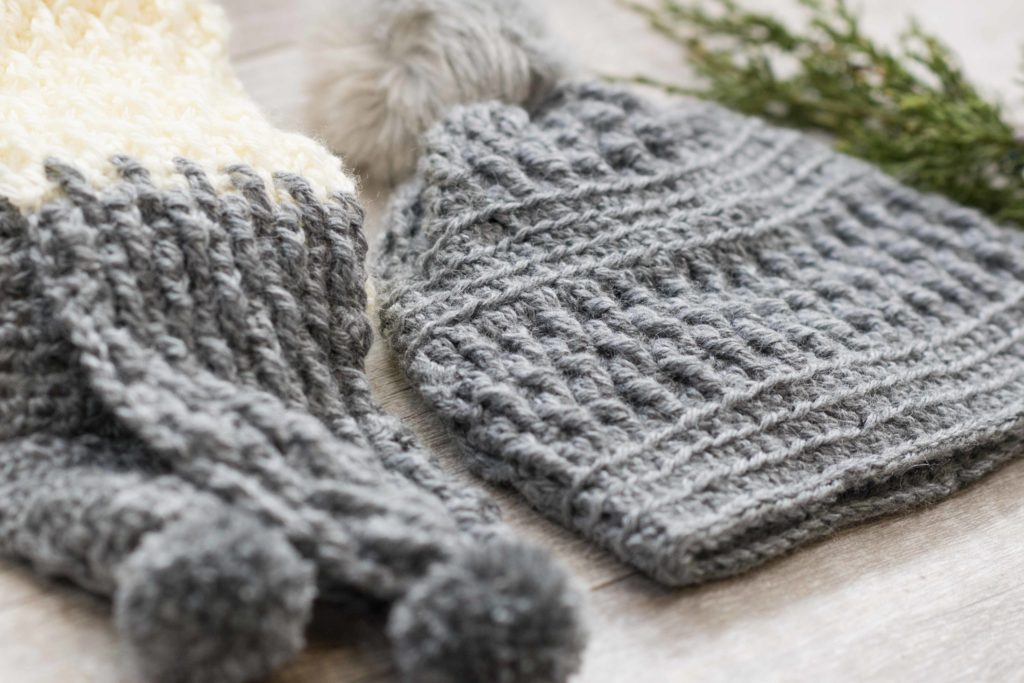 Pattern Description:A soft, squishy, hat featuring sections of contrasting textures thats both comfortable and beautiful to wear.Skill Level:IntermediateMaterials: US Size H 6.0 Crochet Hook1 skein Lion Brand Yarn Touch of Alpaca in Oxford Grey (here) (100g/skein) Pattern uses approximately 76 g of yarnScissorsTapestry NeedleGauge: Approximately 13 stitches & 9 ? rows of hdc blo in 4 X 4Dimensions (approximate): Circumference 20 around Height Approximately 8.5Abbreviations & Skills: FRTR Front Raised Treble – yarn round hook twice, insert hook from front around double crochet stitch indicated from right to left, then complete the treble crochet as normal.ch chainsc single crochetdc double crochetst stitchsl st slip stitchhdc blo half double crochet through the back loop onlysk – skipNotes: This hat is worked in the round. Mark rounds as needed and count stitches to check your work. The textured portion of the hat is created with the Raised Ripple Stitch you can find a tutorial on this stitch at https://www.mamainastitch.com/how-to-crochet-the-raised-ripplle-stitch/? The other striped section of the beanie is made with half double crochet stitches made through the back loop only.
Alpaca Squishy Pom BeanieChain 62, sl st to join to form a ringRound 1 Ch 3 (counts as dc), dc in each st around, sl st in 3rd ch of ch 3 to join (62)Round 2 Sc in next st and in each st around, sl st to join (62)Round 3 Ch 3 (counts as dc), sk first sc, * 1 FRTR around dc below next sc, skip this sc, 1 dc in next sc, repeat from *, ending with FRTR, sl st to join in 3rd ch of Ch 3 (62)Round 4 Sc in each st around, sl st to join (62)Round 5 Ch 3 (counts as dc), sk 1st sc, *1 DC in next sc, 1 FRTR around dc below next sc, repeat from *, ending with DC, sl st to join in 3rd ch of Ch 3 (62)Round 6 1 FRTR around DC below ch 3, sc in next st, sc in each st around, sl st to join (62)Round 7 Ch 3 (counts as dc), sk first st, *1 FRTR around dc below next sc, skip this sc, 1 dc in next sc, repeat from *, ending with FRTR, sl st to join in 3rd ch of Ch 3 (62)Round 8 Ch 2(doesnt count as st), hdc blo in next st and each st around, sl st to join in top of ch 2 (62)Round 9-10 Repeat round 8Round 11 Ch 3 (counts as dc), dc blo in each st around, sl st in 3rd ch of ch 3 to join (62)Round 12 Repeat round 2Round 13 Repeat round 3Round 14 Repeat round 4Round 15 Repeat round 5Round 16 Repeat round 6Round 17 Repeat round 7Round 18 20 Repeat round 8Tie off and weave in ends.? You may also make this hat slouchier by repeating row 8 to make the hat longer.Finish:Flip hat so the beginning chain is at the top of the hat. With a length of yarn and a tapestry needle, work in and out of every other stitch. Cinch closed and tie with a knot.Create a pom by hand or with a pom maker and attach to top. You may also purchase a pom like the one pictured at many retail and online locations.If you find that you would like to have a tighter hat that will not stretch much, make one round of slip stitches around the bottom edge of hat.? Tie off and weave in ends. You may also be creative and make any other sort of brim that you??d like!Below you can see how it looks as you get a few rounds into it. I rarely, rarely design crocheted hat patterns, so please let me know if you have any questions or feedback!XO,JessicaIf you liked this, you might also like:Beginner Knit Hat PatternGo-To Crocheted Blanket PatternSharePinTweetShare