20K Shares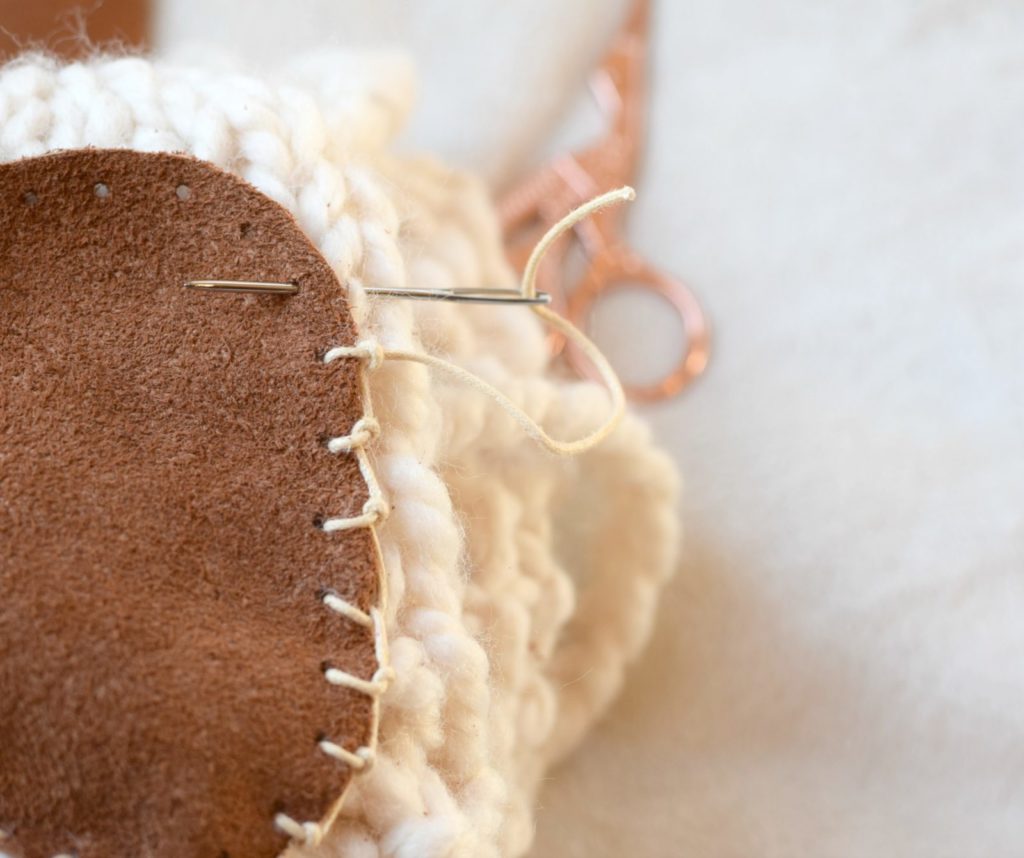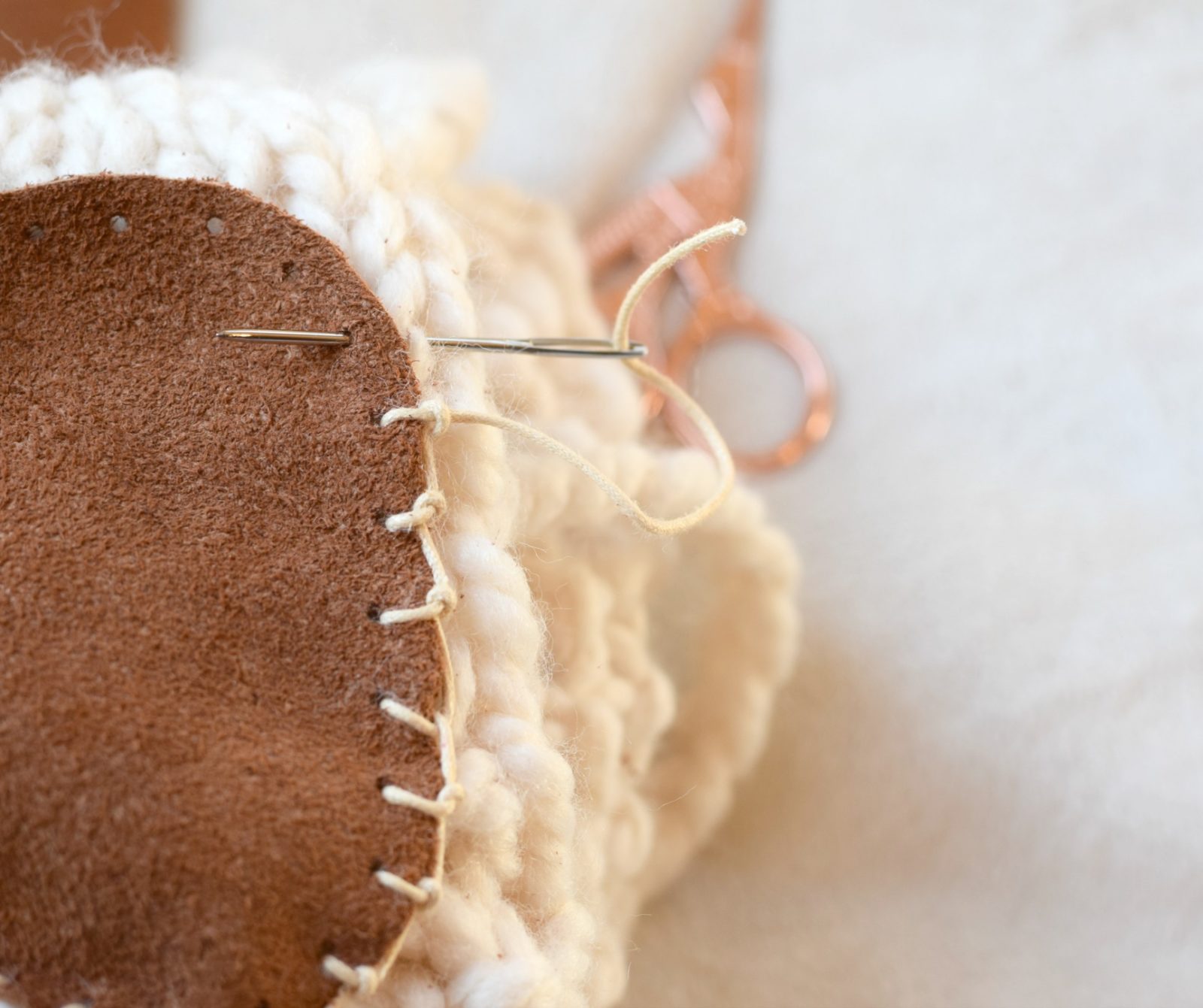 I recently added soles to my knit slippers (see that pattern HERE) and wanted to share with you how I did it. ?Its super simple and you can customize the sole any way that you'd like. The way that I did it was by cutting two small ovals out of suede and attaching to the bottoms of my slippers. You can certainly make a sole all in one piece. I suggest drawing out your sole on some scratch paper first. ?Once you have cut your first sole out, use that as a template for your second sole. This way they will match perfectly.Let's get started….You will need:faux leather or your preferred materialleather punchwaxed threadscissorstapestry needle.

MY LATEST VIDEOSWith your faux leather, suede or material of choice, cut an oval shape with the longest portion measuring approximately 4?? inches long, and the width 2 _?? inches wide.Cut a second oval approximately 2 _?? X 1 _?? inchesWith a leather punch or preferred tool, evenly punch holes around material every half inchPlace the larger oval toward the front of the foot on bottom of slipper and attach with the blanket stitch as pictured below(I used waxed thread). Next place the smaller oval on the heel of the slipper. Attach in the same way with the blanket stitch. ?I prefer to use my tapestry needle and waxed thread to attach the soles. Waxed thread is more durable than regular sewing thread or crochet thread.There is a great tutorial for the?blanket stitch that I found on YouTube HERE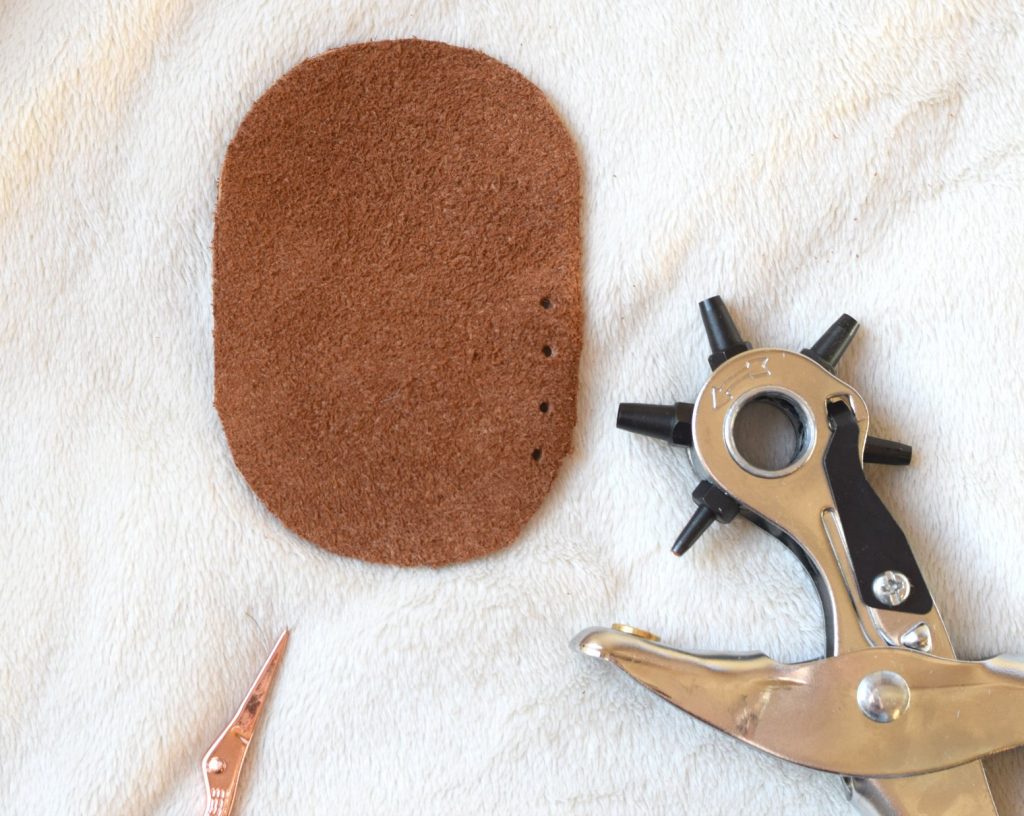 Punching holes evenly around one of the soles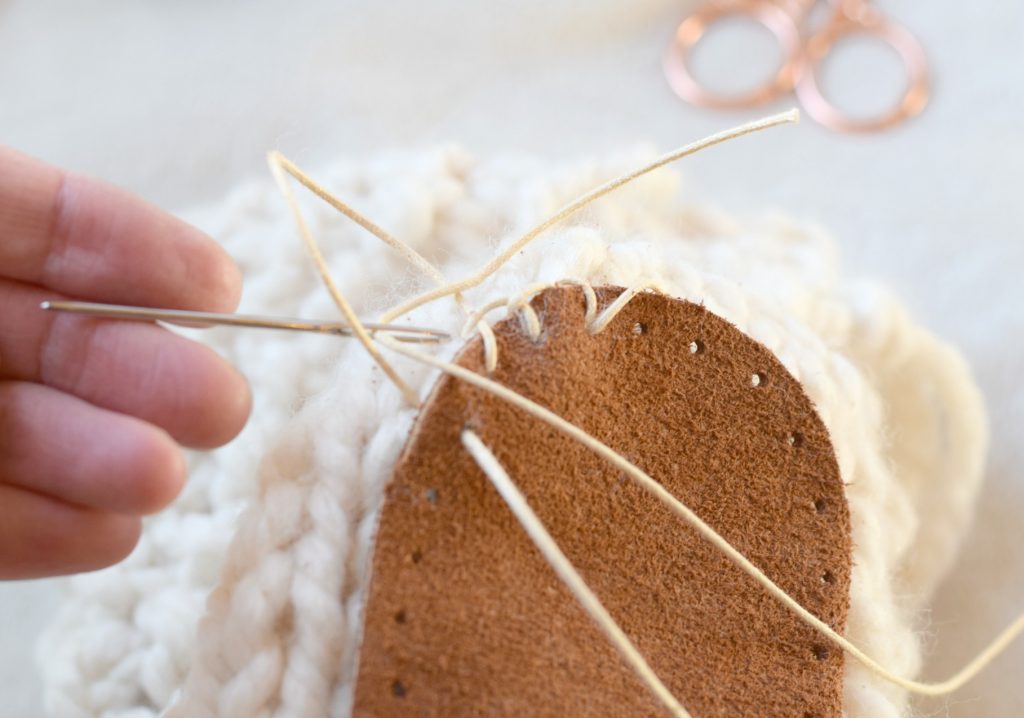 Attaching the sole to the slipper with the blanket stitch and my waxed thread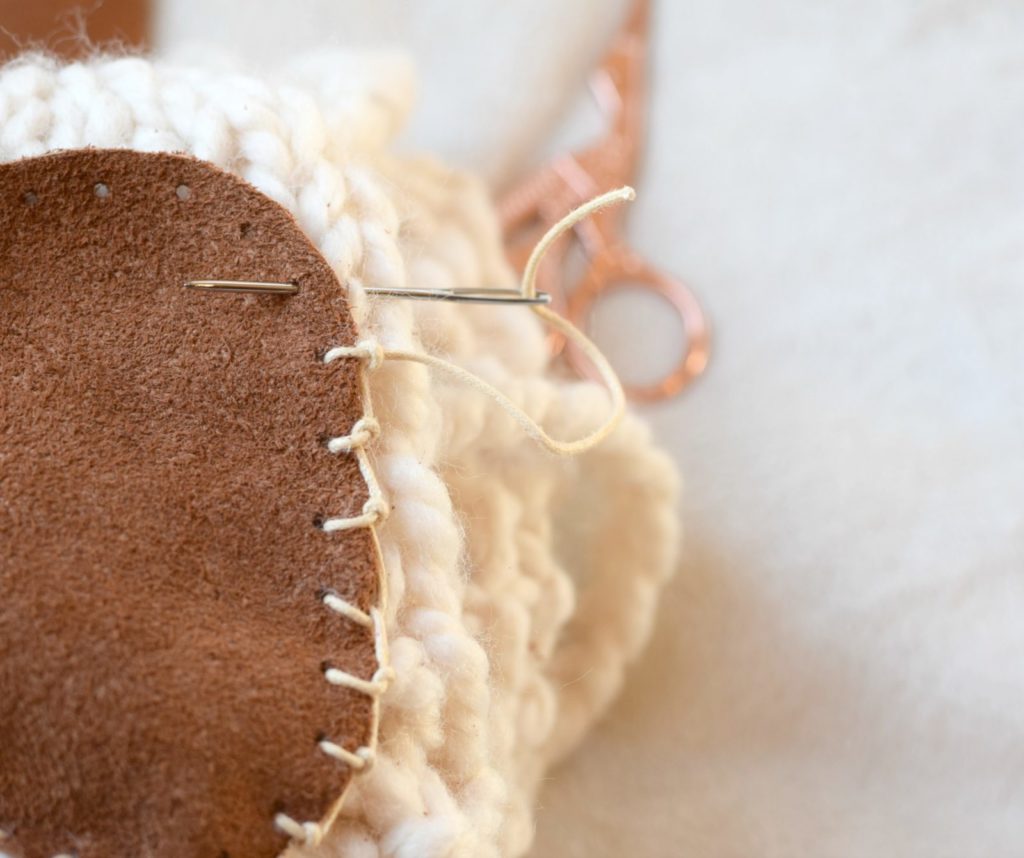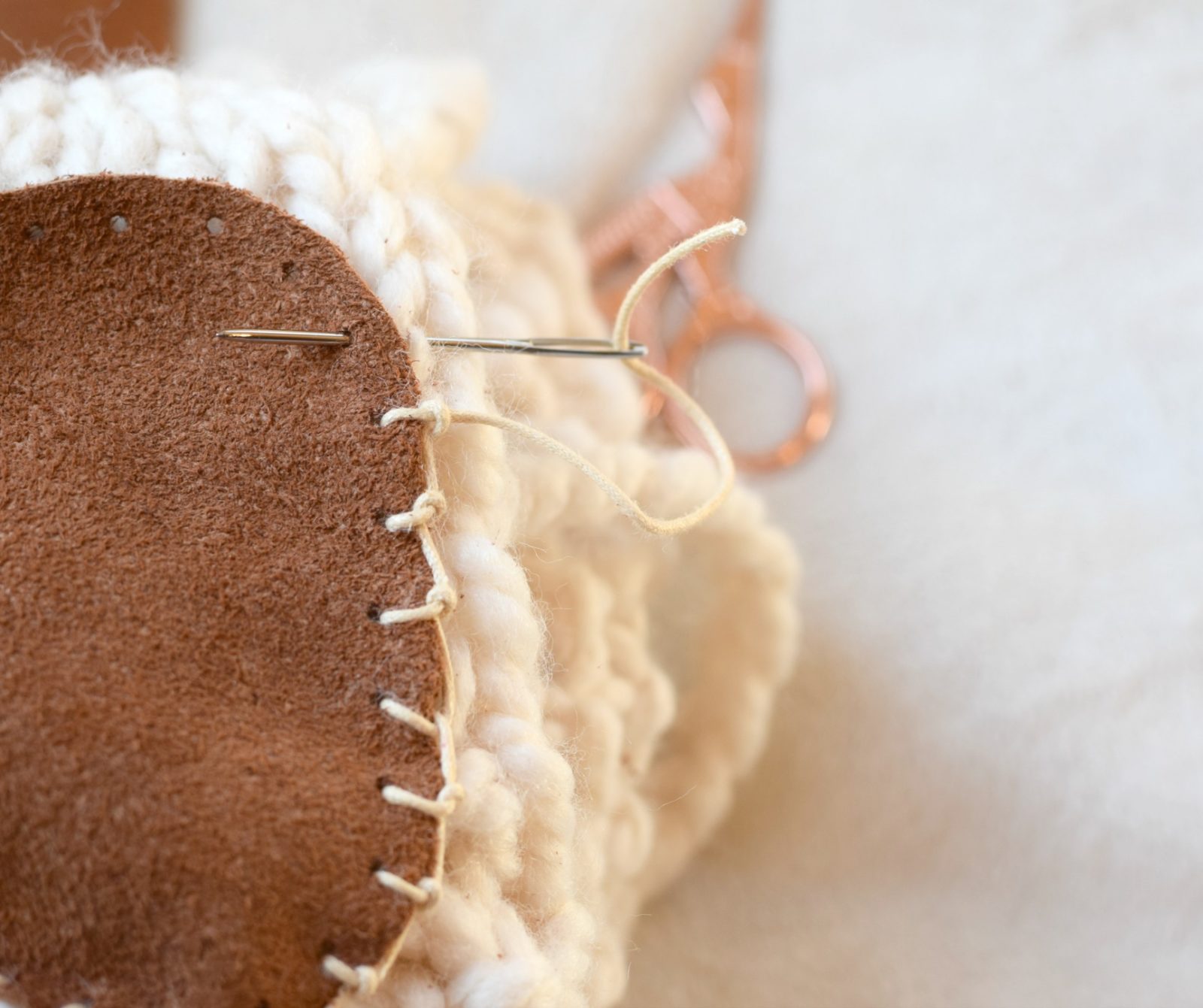 Continue around and tie off, weave in ends.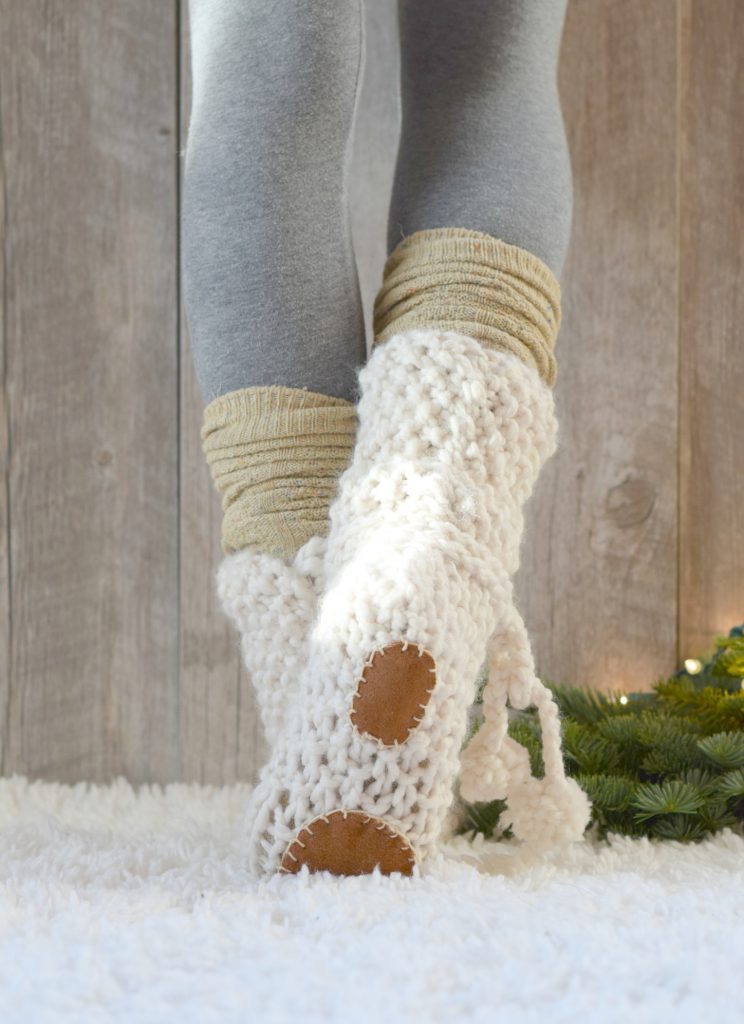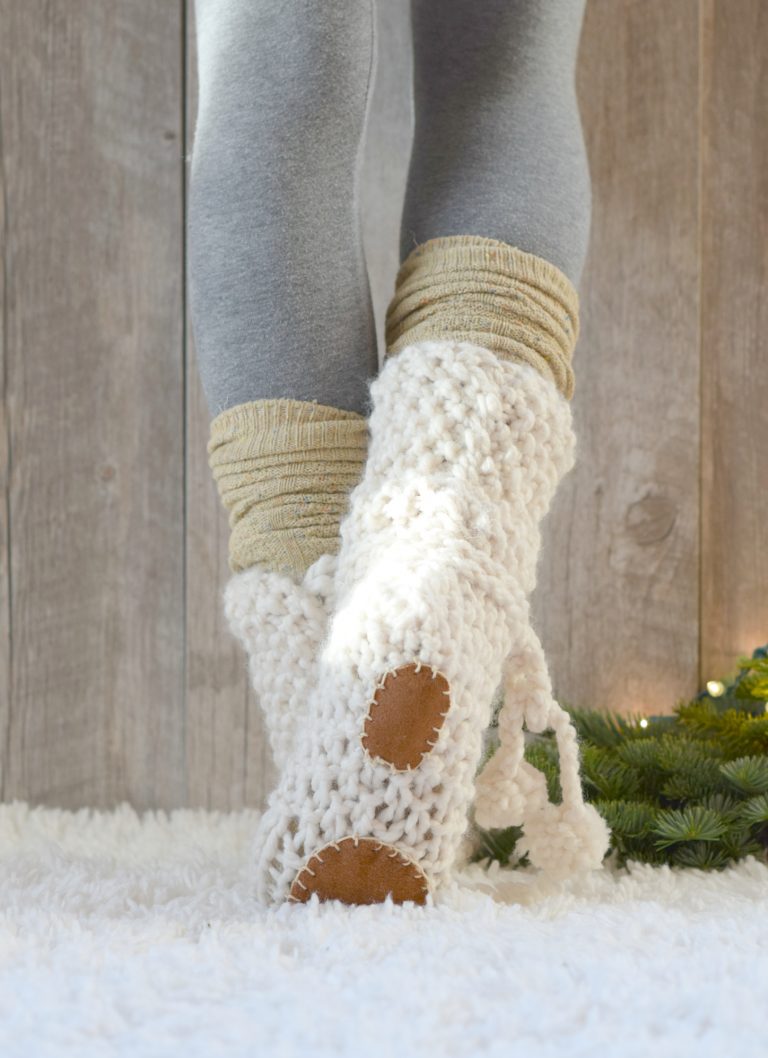 Enjoy your new soles!

Adding soles to your knit and crocheted slippers can be so easy, can't it?Have a great day and enjoy your slippers!Feel free to check out my Mountain Chalet Knit Boot Slipper Pattern here!SharePinTweetShare